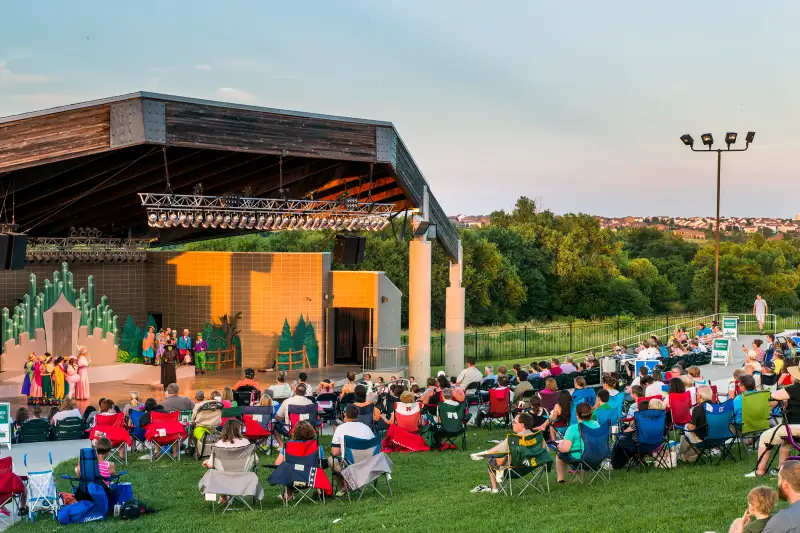 | | |
| --- | --- |
| AT A GLANCE | |
| Population | 20,166 |
| Median Income | $75,440 |
| Job Growth | 10.2% |
| Median Home Price | $159,788 |
| Property Tax | $3,443 |
Two years ago, Papillion's sleepy downtown was just about the only thing that kept it from taking one of the top spots on our list. This year is a different story. Along with the virtues that have led Papillion to five previous appearances in the top 10—great schools, good jobs, wallet-friendly housing—it now has a downtown teeming with fresh energy.
Newcomers to the area include specialty market Northwoods Cheese Haus and Twisted Vine, a wine and painting studio that Bill and Cara Ehegartner opened in 2014 in a former hardware store. Nearby, the century-old Bell Building houses local artisans and boutiques. Bill Ehegartner partners with the two-year-old Historic Downtown Papillion Business Association to organize events, such as a regular wine-tasting walk involving a dozen local merchants. The biggest local happening, though, is still the annual Papillion Days festival, now in its 68th year, which draws a crowd more than double the town's population.
Papillion has amped up beyond downtown as well. A new promoter is luring bigger acts like Third Eye Blind to Sumtur Amphitheater, the city's outdoor performance venue, and the recently opened Midlands Place shopping center ushered in more dining options, including a stone-fired pizza joint and a French bakery.
Nine traffic-free miles away are all the amenities of Omaha. Commuters have an easy time getting to the city, which is home to five Fortune 500 companies. But residents don't need to leave Papillion for jobs. SAC Federal Credit Union and Black Hills Energy are large employers, and Fidelity Investments ­recently opened a $200 million data center.
Kathy Crews, 45, and her husband, Dennis, 48, a U.S. Navy captain, landed in Papillion last year after a search for a family-friendly town in which to raise their kids, Kaylie, 12, and Bo, 10. A $365,000 budget bought them far more space than they could fathom after four years of apartment dwelling in Germany. "We have our own home gym, a theater room, and a huge fenced-in backyard," says Kathy. "We will not outgrow this house."
The way Papillion is changing, they're not likely to outgrow their new hometown either.—Veronica Crews