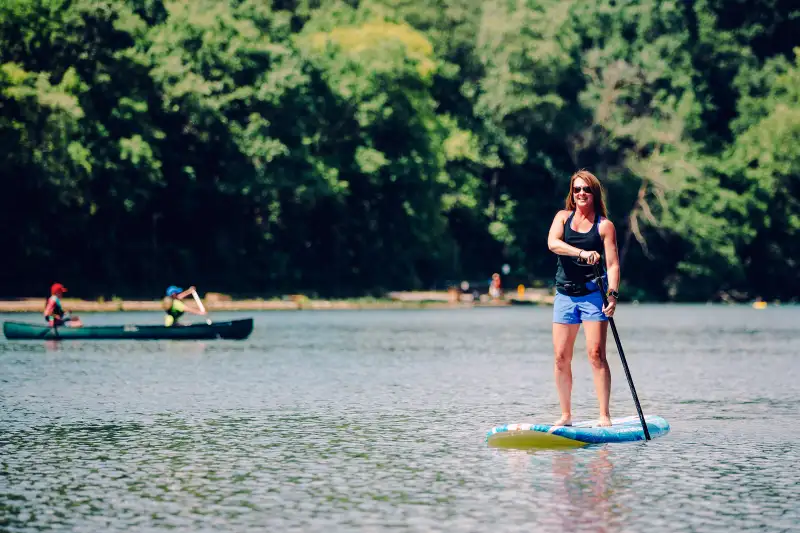 Courtesy of the Rogers-Lowell Area Chamber of Commerce
Located in Northwest Arkansas in a fast-growing metro area, Rogers maintains the feel of small-town America: You can find trendy shops and restaurants alongside natural scenery. Sam Walton opened the first Walmart store here in 1962, and today the corporate giant is headquartered in neighboring Bentonville.
The town's motto, "Where Possible Lives," sums up everyday life: Activities for residents abound, and jobs are plentiful, with 7.8% job growth forecast by 2022. Beyond its quaint brick-paved streets and old-fashioned storefronts, the town offers shopping at the Scottsdale Center, Pinnacle Hills Promenade, and Village on the Creeks.
Rogers is also nestled within the Ozarks and near the Hobbs State Park-Conservation Area on Beaver Lake, with ample opportunity for hiking, fishing, water sports, camping, and more; off-road cyclists can refine their skills at the Railyard park. — Sergei Klebnikov