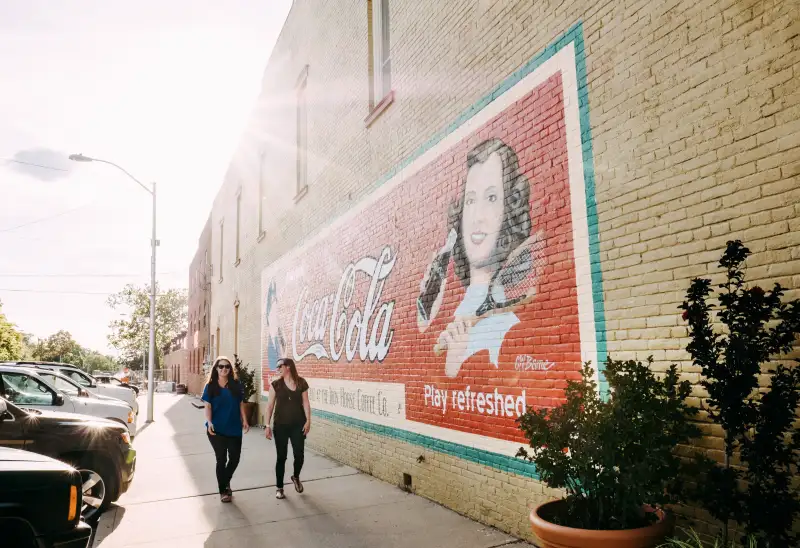 Courtes of the City of Rogers
Sam Walton opened his first Walmart store here in Rogers in 1962, planting the seeds for what would become the corporate giant now headquartered in neighboring Bentonville. Despite the town's expansion in recent decades, Rogers maintains the feel of small-town America.
The historic downtown, which encompasses eight square blocks, has quaint brick-paved streets and old-fashioned storefronts, with furniture, gifts, and jewelry shops as well as cafés and business offices. The area also contains the Daisy Airgun Museum—home to the world's largest collection of antique air guns—the Rogers Historical Museum, and the Railyard, a bike park for freestyle riders.
The city's gorgeous setting, near the Hobbs State Park-Conservation Area on Beaver Lake and close to the scenic Ozarks, provides abundant opportunities for fishing, water sports, hiking, camping, boating, and biking. Those who prefer to spend time indoors can check out the shops at the Scottsdale Center, Pinnacle Hills Promenade, and Village on the Creeks. —Sergei Klebnikov