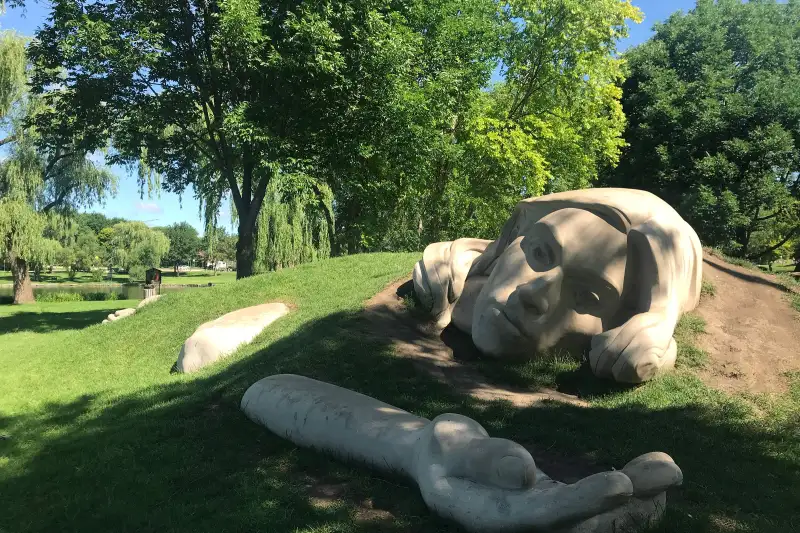 Courtesy of the Village of Schaumburg
IBM, Nielsen, and Verizon: These are just a few of the large companies with offices in Schaumburg, a town 30 miles northwest of Chicago. Ambitious professionals in this suburb — where a business association holds networking events twice a month — need not commute to the Windy City.
All work and no play would make for a dull town. Luckily, an outdoor amphitheater in the middle of Schaumburg puts on an eclectic series of events over the summer. Recent highlights include swing dance class, sunset yoga, and a live musical celebration of Harry Potter's birthday.
On frigid winter weekends, meanwhile, residents can bounce from store to store for hours at the massive Woodfield Mall, a regional destination. Another outing in town: Legoland, perfect for a kid's birthday party. — Max Zahn