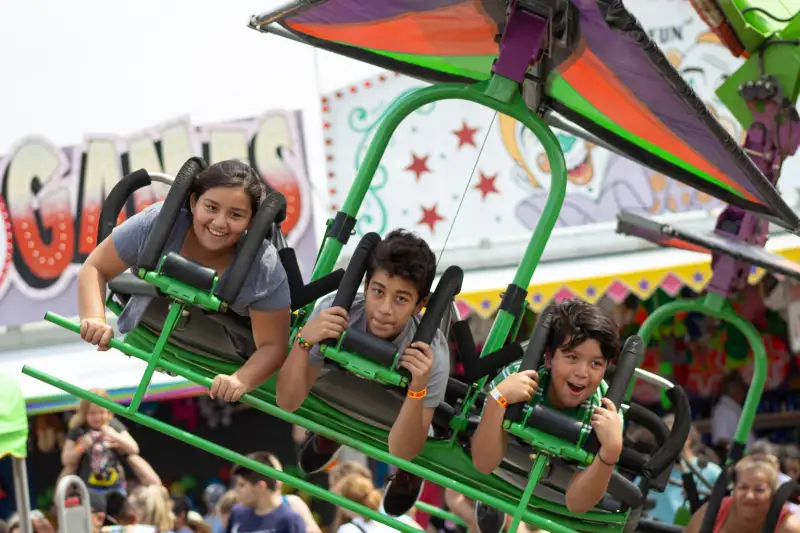 Courtesy of Visit Shawnee,KS
Located on the outskirts of Kansas City, Shawnee is a quaint family-friendly suburb of around 66,407 residents containing enough livelihood to keep residents entertained outside of the big city. The median home price as of 2018 was $294,883 and 70.4% of residents are homeowners.
Shawnee is working to make the area more walkable for residents; the town is dedicated to updating the popular thoroughfare of 75th Street into an environmentally sustainable space that's friendly to both pedestrians and cyclists.
Shawnee Mission Park offers boating, fishing, or swimming on a 120-acre lake. Plus, there are nature trails, a 44-acre off-leash dog park, and Theatre in the Park, the largest outdoor community theatre in the country. For even more arts and entertainment, drive 25 minutes into downtown Kansas City for a live concert at KC Live! or a more intimate setting at the Midland. (Visitors should keep an eye out for the cast of Netflix's Queer Eye, who film in the downtown district often.)
In historic downtown Shawnee there's no shortage of local shops to choose from, including a vintage hardware store, a consignment furniture shop, and plenty of quirky gift stores. — Chloe Wilt