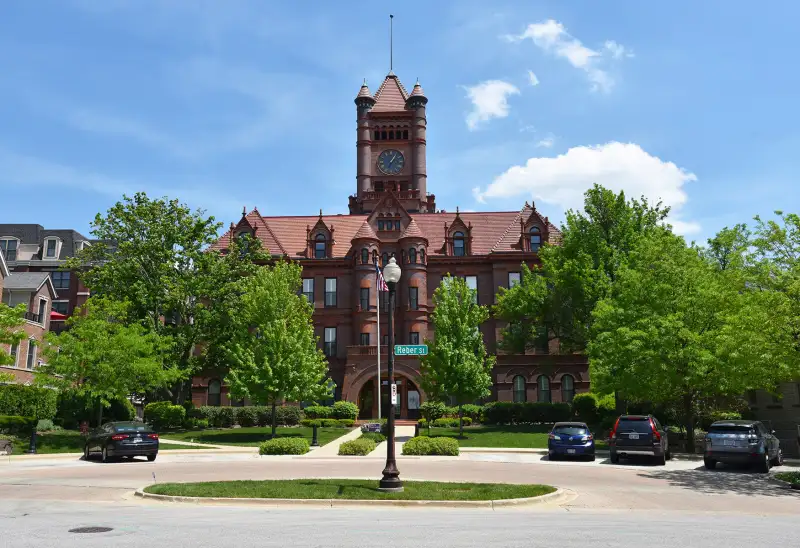 Courtesy of the City of Wheaton
Wheaton was founded by a group of abolitionists in the 1850s, and the Wheaton Flag became an important antislavery newspaper. You can get a sense of the town's history by paying a visit to the DuPage County Historical Museum, which was built in 1891 by John Quincy Adams and chronicles the county's history.
Wheaton's unemployment rate is relatively modest, and median household income is just shy of $87,000 a year; Moody's Analytics forecasts continued job growth in the area through 2021.
For cultural life, see a show at the Westside Improv Studio or Wheaton Drama, or catch concerts by the Wheaton Municipal Band, including performances on summer Thursday nights at the town's Memorial Park. Wheaton's retail scene includes a violin shop, an independent bookshop, and a vintage clothing boutique. The dining scene is also lively, with breweries, Mexican and Vietnamese restaurants, and more.

The town's impressive trees have earned it a "Tree City" badge by the National Arbor Day Foundation. On Saturday mornings, the Wheaton French Market sells locally grown produce, flowers, and jewelry. If all that still isn't enough, Chicago is 26 miles away. —Annie Nova