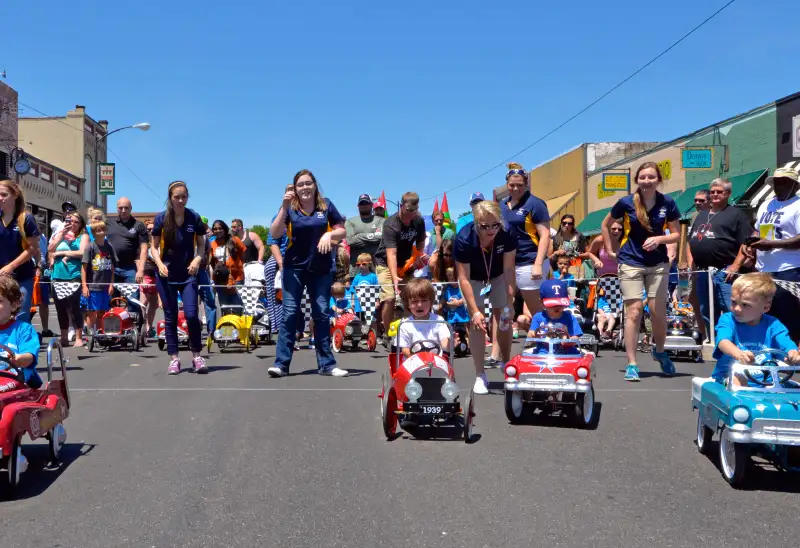 Courtesy of the City of Wylie
Located just 35 minutes outside of Dallas, Wylie is one of the fastest-growing cities in Texas. Incorporated as a town in 1887, Wylie grew steadily during the Great Depression years, unlike many rural Texas communities—relying on onions as the town's cash crop. By the 1940s, it had become nicknamed "Wide Awake Wylie" for its late-night socializing and shopping habits.
Residents today still maintain that same community spirit; they get together for such events as the annual JazzArts Fest, bluegrass festivals, the local rodeo, pedal-car races, and other outdoor concerts. Historic Downtown Wylie attracts residents and visitors with many shops, century-old buildings, and Olde City Park.
Thanks to Wylie's proximity to Lavon and Ray Hubbard lakes, locals can also enjoy the many hiking trails and fishing spots in the area, not to mention other activities like biking, camping, boating, and swimming.
Students in the Wylie School District tend to score above the national and state averages on the SAT and ACT; its high school graduation rate, meanwhile, is just shy of 95%. The low crime rate is well below the national average. The city is also proud of its booming economy, low unemployment, and job growth. —Sergei Klebnikov