10 College Graduation Gift Ideas That Are Better Than an Envelope Full of Cash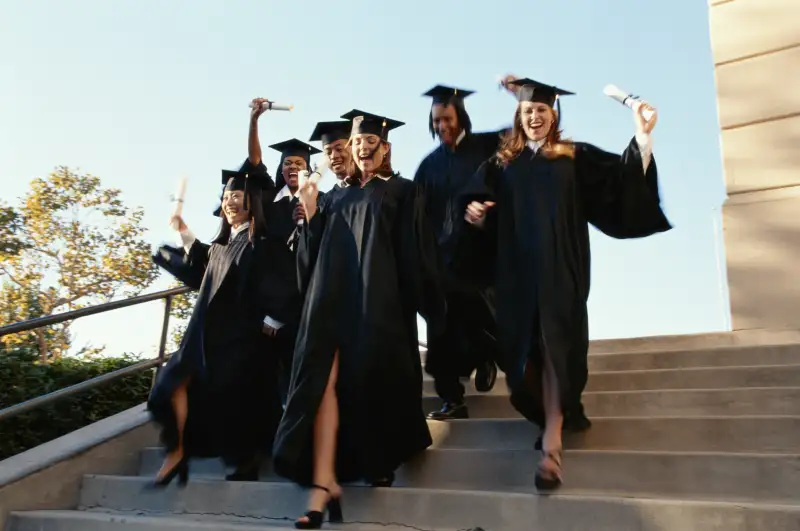 Find the perfect college graduation gift can be such a challenge. Do you buy something that's cool or corporate, pretty or practical, or something in between?
It's no wonder, then, so many people just throw up their hands and stuff some cash into an envelope instead of picking out a more personal graduation gift. But you can give a more inspiring college graduation gift than that.
We've got you covered with a variety of great college graduation gift ideas, some for less than $20. If you're looking for graduation gifts that your new grad will love and use regularly, check out our suggestions for the best graduation gifts.
(We've categorized presents under "graduation gifts for her" and "for him," because that's how many people search for gifts. But most of our selections are appropriate for all college graduates, regardless of gender identity.)
College Graduation Gifts for Her
The best graduation gifts are ones that can multitask. This generously sized hobo bag is more fashion-forward than a traditional laptop bag, but will still hold all her work or interview materials, and its padded pouch will keep her laptop safe.
She gets a pair of grown-up Ray-Ban sunglasses that still nod to her sense of style, you get an excuse to make a "future's so bright" joke (or one about rose-colored glasses, if you prefer).
This upbeat planner from ban.do, purveyor of all things cute, will keep her organized from August 2019 to December 2020. It's sweet without being corny.
This 20-ounce travel mug, which has around 11,000 reviews on Amazon, will save you the lecture about how she should just stop paying $4 a day for coffee.
Even if she lives on her phone, she's going to have to print up a resume sooner or later. This HP all-in-one comes with a 4-plus star rating and more than 2,600 reviews on Amazon. The only down side: You might feel old when you have to explain how faxing worked.
Best Graduation Gifts for Him
Upgrade his backpack to this professional version by eBags, which features a padded sleeve for his laptop and a USB port so to charge his devices during the commute. And for a limited time, use the code TRAVEL at checkout for 25% off, sitewide.
It's not like you think he still needs help getting dressed in the morning. But the pros at clothing subscription box Stitch Fix will go a long way at helping him hone his new professional style.
Will he fist-pump or get misty-eyed after receiving a steamer as a college graduation gift? It's unlikely. But will he use it every time he has to impress a prospective employer or a date? Oh, without a doubt, yes.
You can't get to the job interview on time if you can't find your keys. This handy smartphone-compatible device has a replaceable battery and a range of 300 feet (and got kudos from the review pros at The Wirecutter).
This Garmin smartwatch will let him download playlists or stream Spotify into his earbuds, keep tabs on his Uber arrival and track his runs or gym sessions. It will hopefully help him get to work on time too.
We've included affiliate links into this article. Click here to learn what those are.