College Presidents Are Paid Like Actual Presidents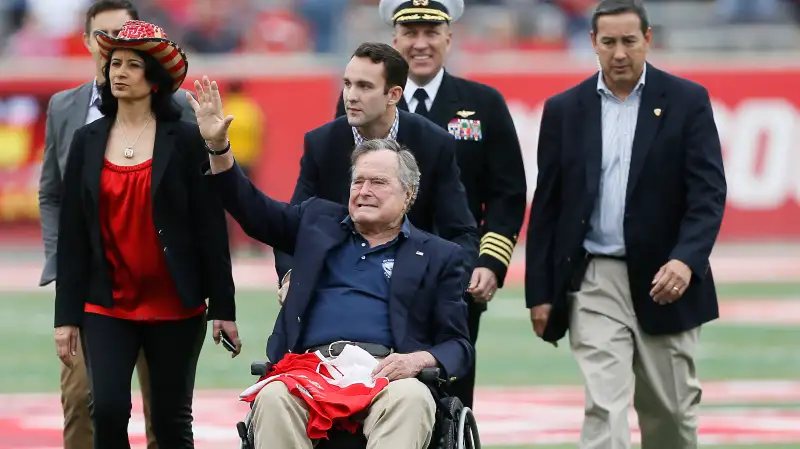 While Barack Obama is paid $400,000 for running the country, many college presidents are paid far more for running a school.
According to a new report from the Chronicle of Higher Education, presidents at public universities enjoyed a median salary of $431,000, which the Associated Press noted was a 4.3% raise. Leading the charge was University of Houston executive Renu Khator with $1.3 million in total compensation. Four other presidents topped the $1 million mark, effectively disproving the maxim that higher education pays poorly–at least for University of Oregon's Michael R. Gottfredson, Texas A&M's Michael R. Young, UT's William H. McRaven, and Georgia State's Mark P. Becker.
In terms of base pay, two presidents led the charge at $800,000, Michael V. Drake of Ohio State and Eric J. Barron of Penn State.

The Chronicle uses another useful metric to examine compensation—how many tuitions equal a presidential paycheck. UMass Amherst's Kumble R. Subbaswamy earns the most tuitions per year with 282.2, beating the top two most compensated presidents by a significant margin thanks to the low tuition. Kumble "only" makes $483,620.
The third interesting metric used by the Chronicle's data project is compensation in terms of expenses. Quentin Wheeler of SUNY Environmental Science and Forestry led that category with his salary representing $3,350 per $1 million of university expenditures.
Rising executive compensation has been called into question, especially considering the growing national conversations about college affordability.
Still, according to AP, Tilman Fertitta, chairman of University of Houston's board of regents, responded to the report firmly, saying: "I can say unequivocally that Chancellor Khator's salary is appropriate based on her stellar track record and the achievements she has helped the UH system and the University of Houston obtain."