How to Use Money's Exclusive New College Search Tool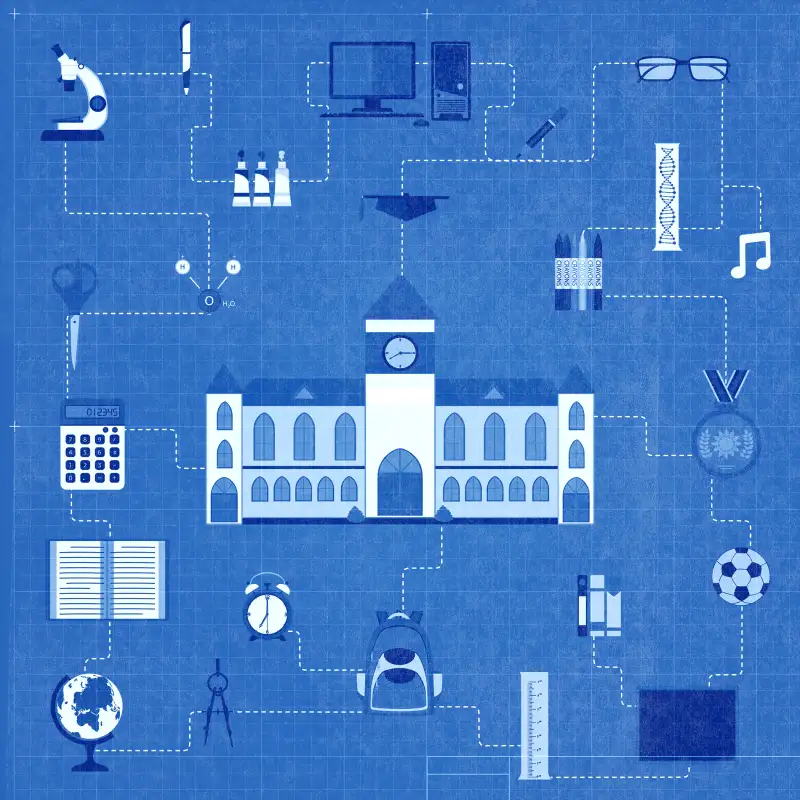 Illustration by Money; Getty Images (2)
Just about every major college ranking puts Princeton at or near the top. But it's not necessarily the best school for you. Maybe you want to go to a bigger university with a great football team, or you want to study entrepreneurship, or you want some merit grants to reduce the cost of college, or you just don't have the grades.
To help students, parents, and counselors find colleges that fit both the student's interests and the family's finances, Money has created this free interactive web tool that allows anybody to build their own personalized college rankings.
The tool is based on Money's college database, which uniquely combines data on educational quality with measures of affordability and student success.
It allows you to easily search through the more than 700 four-year colleges that meet Money's standards for quality, (determined by factors such as strong graduation rates and consumer transparency.)
You can tailor your college list using up to 10 optional screens:
Majors or areas of study
School size
Admissions selectivity
Typical test scores of admitted students
Location (state or region)
Test requirements
Varsity sports teams
Type of school (public or private)
Setting of school (urban or not)
Male-female ratio
Then you can re-rank the schools according to four factors:
Generosity of need-based aid
Generosity of merit aid
Expected student debt load
Graduates' earnings
Here's how the new interactive tool works:
Step 1: Create your custom list of colleges
Say you scored a 25 on the composite ACTs, dream of becoming a teacher in your home state of Texas, would like a chance to play varsity softball in college, and are hoping for some financial aid to reduce your college costs. Enter "Texas" below the map in the tool and "Education" in the majors box. Click on the ACT button, and type in your score. Then, click on the blue "Additional filters" tab below and to the right of the map. Type "Softball" in the varsity sports box and click on the "Apply additional filters" bubble at the top right of the popup box. You'll see that you get seven high-quality schools as possible matches. This initial list follows the order of Money's overall rankings, which give equal weight to educational quality, affordability, and graduate success.
Step 2: Re-rank your list to match your priorities
Now's your chance to create your own rankings based on your personal priorities. Scroll down to the moveable sliders and watch your list re-rank depending on what you indicate is important to you. If you are hoping for merit aid, say, move the slider for merit aid to the right. In our Texas example, Trinity University rises to the top. Click on the school's name and you'll see why: As a private college, Trinity is expensive, but it gives half of its students merit grants. If you are looking for a lower-priced school or one where you'll get more need-based aid, move the need-based aid slider to the maximum. The University of North Texas turns into your No. 1 choice. Click on that school's name and you'll see why: The average net price of attendance (the cost after grants are subtracted) for low-income students at that school is less than $3,000.
You can re-set the filters and rankings as many times as you want. When you find a list and ranking you like, you can share it by clicking on the white "Share" button just above the map.