5 Reasons Why Comcast Stream Is a Bad Deal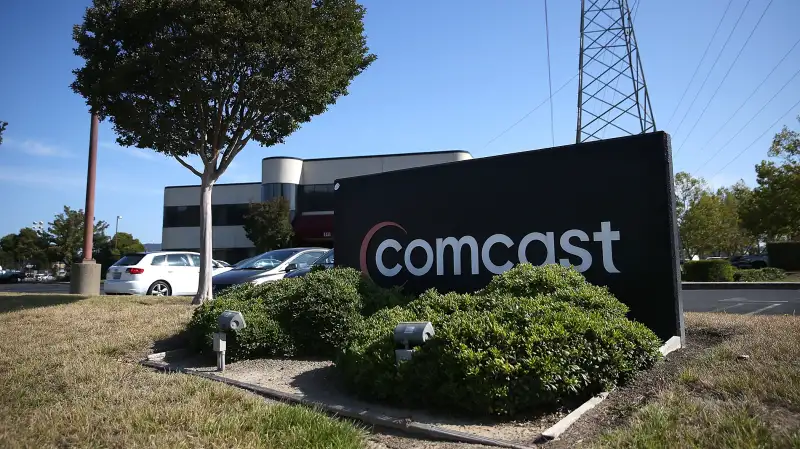 Justin Sullivan—Getty Images
On Monday, Comcast introduced a new streaming TV service called, appropriately, Stream. It'll launch in beta in the Boston area toward the end of summer, and the plan calls for a continued rollout to Chicago and Seattle in the fall. By early 2016, the service is expected to be available nationwide.
What'll grab your attention right away is what seems to be an incredibly low price for a service that includes HBO: just $15 per month. Also surprising is that Comcast—renowned for frustrating customers with high prices and poor customer service even in its hometown of Philadelphia—swears that Stream subscribers will enjoy a dream, hassle-free user experience. "We want to make ordering Stream as easy as buying a song online," the Comcast press release states. "And make tuning in to a show as simple as opening an email."
But here are a handful of reasons why Stream isn't quite the amazing value it's pumped up to be.
Your bill will be much more than $15 per month. Comcast explains in its post that Stream is "unlike anything we've ever offered: no extra device or additional equipment required…or even a TV."
What is required, however, is a broadband Internet connection (which is true for any streaming)—but not just any connection. In the case, you need a connection provided by Comcast on a monthly subscription basis. So, in addition to the $15 per month for Stream, you'll also have to pay a monthly Comcast Internet bill, which might run $50 or $60.
What's more, while no extra devices or additional equipment are needed for Stream, Comcast Internet customers do need modems. Unless you buy your own and hook it up—which few people bother with—you'll be paying Comcast an extra $10 per month or so for the privilege of renting a piece of equipment that costs maybe $50 to $75 to own outright. Very quickly, you'll see how that $15 monthly bill turns into $75 or $85, before local and national taxes and fees are added in.
Most of the content is free on regular TV. For now, the Stream package includes HBO and broadcast networks like ABC, CBS, NBC, Fox, and PBS stations that "are typically available free via high-definition antennas that cost about $25," the New York Times noted. We suppose there's some value in being able to stream the networks on a device rather than watch them on TV, but such a service would be much more useful if you could stream via a non-Comcast Internet provider, or if you could watch in a location not in very close proximity to your TV. But you can't because of the point below.
You can only stream live TV at home. One of the most appealing parts of Netflix, Hulu, Sling TV, and other streaming services made for cord cutters is that customers can watch on devices anywhere they go, so long as there's wi-fi. Not so with Comcast Stream. Subscribers will be able to use the service's cloud-based DVR to download and watch on-demand shows and movies at any location—presumably, for an extra fee in many cases—but if you want to watch live TV, you'll have to stay in proximity to your home router.
"You'll only be able to stream live TV while you're connected to your home Wi-Fi network," one BGR.com writer explains, which vastly diminishes the utility and value of the service. "Why would you want to live stream network TV in your home? If you're in your house and you want to watch a network TV program live, you can get it by flipping on your TV and having your antenna deliver the signal… for free."
There are cheaper options—from Comcast itself. As highlighted above, to get Comcast Stream, you'll have to pay somewhere north of $75 per month, once Comcast broadband and the fees are tallied up. If all you want are the basic networks and HBO, there are much less expensive options, including some from Comcast. Re/Code's Peter Kafka reported that, among the other possibilities, Comcast offers a package with basic TV, HBO, and broadband Internet starting at just $45 in some parts of the country.
HBO is the only pay TV channel included. Unlike Sling TV, which cable channels like ESPN, AMC, and TNT in its basic package, Stream contains only one channel that people cannot otherwise watch for free: HBO. The cost of Stream is the same as HBO's stand-along streaming service, HBO Now. Yet because an HBO Now subscription does not require Comcast Internet service, and because unlike Stream, HBO Now can be viewed anywhere rather than only at home, essentially "from a cord cutter's perspective, Comcast is charging $15 per month for a less desirable version of HBO Now," suggests BGR.com.