Consumer Reports Pulls 'Recommended' Status for Tesla, Stock Falls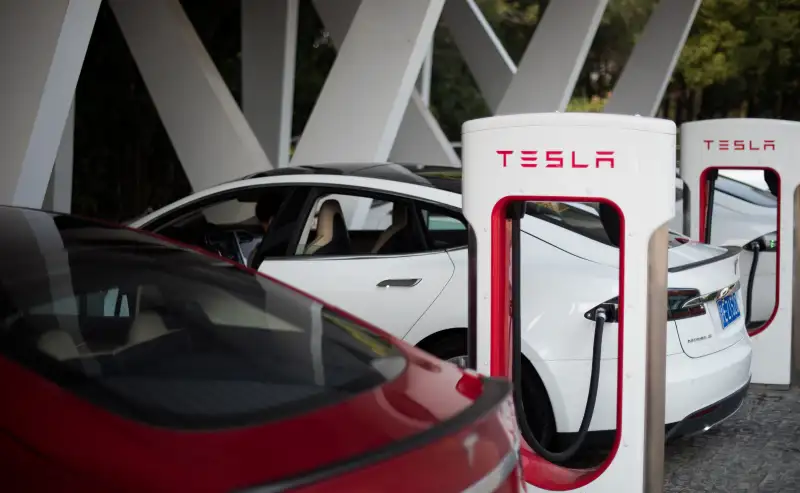 Eisele, Johannes—AFP/Getty Images
The Tesla Model S P85D did so well on the Consumer Reports testing rubric that it broke the organization's rating system on its way to earning the highest score of all time. The model stood out thanks to its near-instant acceleration (0-60 mph in 3.5 seconds in silence), an excellent 87 mpg equivalent, and a blend of "practicality and luxury." But after collecting new information calling the Tesla's reliability into question, Consumer Reports has pulled its recommendation.
Tallying up 1,400 surveys from people who have owned a Tesla Model S from the last three model years, Consumer Reports found problems with charging, sunroof leaks, door handle malfunctions, and drivetrain issues that required "full-blown replacements of the car's electric motors." In a video released on Tuesday , Consumer Reports director of auto testing Jake Fisher said:
Though Consumer Reports rescinded Tesla's admission from its prestigious "recommended" categorization, Fisher lauded the company for having very responsive customer service, which was good enough so that 97% of Tesla owners surveyed said they'd buy again.
However, that silver lining was not enough for investors, as Tesla's stock dropped 9% after the news broke.