This Map Shows the Location of Every Traffic Camera in the U.S.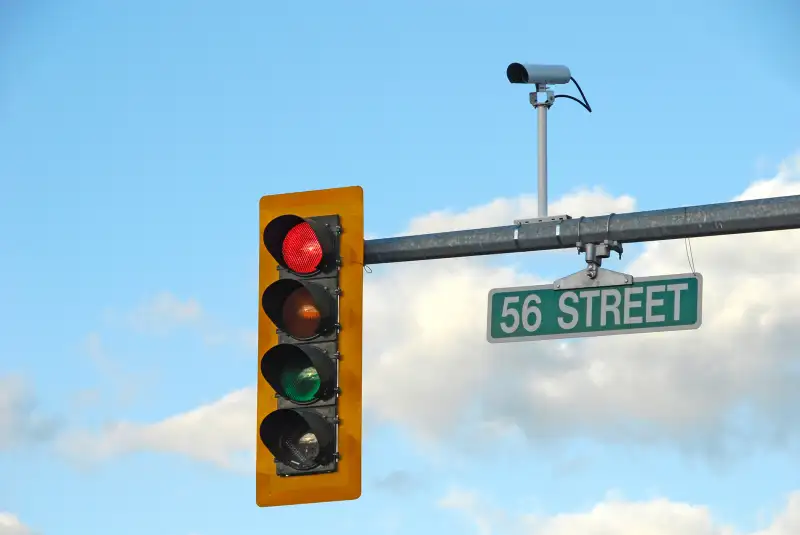 Dennis Macdonald—Getty Images
The police know the roads are different when they're not watching. Ever see how drivers slam on the brakes the moment a police car appears at the roadside? But because police can't be everywhere, communities around the U.S. have installed over 4,100 traffic cameras, at least with the theoretical purpose of ensuring drivers mind the rules of the road.
Many drivers never see these cameras, but they find out about them when surprise tickets arrive in the mail. Unless you're intimately familiar with the roads you travel, you may never know whether you're driving under the supervision of Big Brother traffic cameras or not.
Angela Buffington and Jonathan Melby know where all the traffic cameras are located, however. The pair has been collecting data on speed-trap and red-light cameras for a decade, requesting locations of cameras from cities, and using reports from people on the ground if a city refuses to rat out its camera locations, like New York did. Recently, Buffington and Melby collaborated with Vox to create an interactive Google Map that shows you where you should be extra sure to obey the traffic laws to a T.
After all, you might be able to weasel your way out of a ticket with an officer by the side of the road, but it's very hard to debate with a camera or the piece of paper. Memorize a map of your city and you'll never have to worry each time the mail arrives.
MORE: Your Red Light Camera Traffic Ticket Might Have Just Been Tossed