How This 29-Year-Old Turned a $100,000 Investment In a Butcher Shop Into a $21 Million Dollar Beef Jerky Brand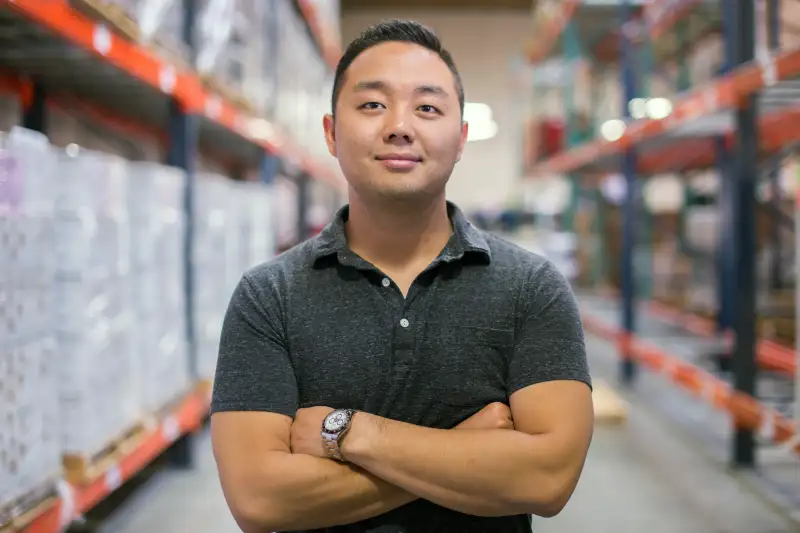 Courtesy of Archer Jerky Co.
After allegedly killing cheese, marriage and the housing market, millennials are disrupting another major industry: beef jerky.
Well, at least one millennial is. Eugene Kang, co-founder and CEO of Country Archer Jerky Co., runs a beef jerky company that's almost unrecognizable compared to the heavily processed Slim Jim. Instead, Kang's product delivers 100% grass-fed beef jerky or cage-free turkey that's primarily organic. The founder calls his version the "Sam Adams of beef jerky" for its homage to a craft, artisanal product that is sold nationally.
Since Kang co-founded the brand at age 22, the meat snacks, free of hormones, antibiotics and preservatives, found their way into over 25,000 grocery stores across U.S. and Canada, up from 3,250 in 2016. The brand's 2017 revenue came in at $21 million, a whopping 576% growth over three years.
Despite the learning curve that comes from starting a company as a college dropout, Kang credits his success to sensing his fellow millennials trending toward "clean" eating.
"I like to think my youth played a big factor," Kang says. "I am the core consumer. I go to shops like Costco and Whole Foods and I am constantly picking up a bag of whatever it may be and turning it around and looking at the ingredients."
Following his immigrant parents—and millennial trends
The San Bernardino-based jerky CEO says he also owes some of his company's growth to his work ethic inspired by his parents.
Kang's parents immigrated to the United States from South Korea in the early 1980s and immediately opened up a gas station: "With immigrants, the first thing you do is go into the retail business—it's much easier to manage and you don't need to speak a whole lot of English," he says.
Both Kang's affinity for beef jerky and his interest in brand development grew from helping out his parents. One week he would be stocking fridges with Gatorade and Powerade, and the next week customers were looking for a then-brand-new item called Vitaminwater. Changing trends gave him a glimpse into the way branding and advertising influence consumer purchases.
Working at the store also introduced him to a job with fluid hours and flexibility—and quite a different future from the 9-to-5 career his parents wanted for him. "They were immigrants, they were very traditional," says Kang. "They wanted me to go to school and get a white-collar banking-type job or something in finance. And I was just like, That's not the path I want to take."
Spotting gold on the road
While he was struggling to find his passion in college studying political science, Kang went on a road trip to the Grand Canyon with his aunt. During the drive, they stopped at a roadside vendor selling jerky in clear plastic bags. Remembering the processed jerky he ate during childhood, Kang immediately saw the unique quality in a more artisanal, country-style jerky.
Kang made a seemingly rash decision to buy the tiny, boutique butcher shop owned by 80-year-old Charlie Mirachi, who gave Kang the reigns before he retired with his family. Kang's goal? Rebrand and scale the product nationally. After dropping out of the University of California Riverside in 2011, Kang bought the company on a $100,000 commercial loan, no formal business background, and using $50,000 he borrowed from his disconcerted parents.
Getting a big break
But his gamble wasn't an immediate overnight success. After years of trial and error, Kang's jerky business took off around a year and a half ago after Starbucks began selling the product nationally and Costco brought the product to 4 different regions in the U.S.
Part of its growth can be attributed to Kang and Country Archer tapping into the "clean eating" and fitness markets, two growing trends among young people. Kang, a CrossFit fanatic who even brings his team to CrossFit classes, positions his meat-based protein bars as ideal pre- or post- workout snacks. "CrossFit kind of has a cult-like following, and our products are very much focused to that core consumer, the consumer looking for clean ingredients," Kang adds.
Doubling down on Instagram
The meat snacks also happen to fit under current popular diets like Keto and Paleo, which the company advertises heavily on its Instagram page with 11,000 followers (Slim Jim has nearly 10,000, while competitor "clean jerky" brand Perky Jerky has around 6,000). Country Archer partners with prominent CrossFit athletes like Noah Ohlsen and Brooke Wells for promotion, plus other Instagram influencers that post about healthy eating and exercise.
Yet, like CrossFit classes that can cost $150 per month, clean jerky doesn't come cheap. A single Country Archer beef stick costs $2, while you can get two Slim Jims for the same price at Target. And an 1.5-ounce bag of Country Archer jerky costs $3, while a 2.6-ounce bag of Jack Link's beef jerky costs just 89 cents more.
Looking to the future
In the future, Kang hopes to keep expanding his company and growing the brand while scaling manufacturing to keep the company vertically integrated. The 29-year-old believes the company's insistence on transparency and quality ingredients will antiquate the 20-ingredient, processed jerky once found in his parents' gas station.
"Meat snacks and jerky is historically a very old category, dominated by old Caucasian men," Kang says. "I'm proud that most of my team are young millennials. We're not buying your dad's jerky, we're creating a new brand in this space."