This Is the Best Day to Shop at Target, According to Two Superfans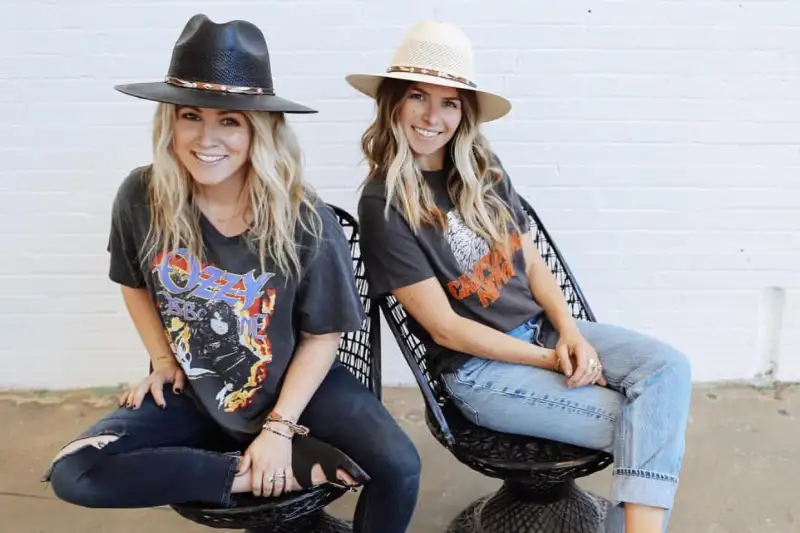 Jen Coleman and Laura Wiertzema are always at Target. Literally. It's their job.
Six years ago, the pair decided to start an Instagram dedicated to Target finds and received 10,000 followers overnight. After posting their favorite items every day, now @targetdoesitagain has nearly 900,000 followers, and brings Dallas-based Coleman, 35, and Los Angeles-based Wiertzema, 38, enough revenue through ads and sponsored content that the two moms were able to quit their retail jobs.
Coleman and Wiertzema were in on the ground floor of Target mania. Facebook groups dedicated to couponing and deals at Target have hundreds of thousands of followers, and other Instagram accounts detail the best baby clothes, home decor, vegan food, and even dogs spotted roaming the aisles.
"There's something for everybody," says Wiertzema of the store's cult-like following. "You can go in, do your grocery shopping, pick up a cute pair of shoes, and pick up a cute outfit for your kids." Plus, "it's an escape for moms," adds Coleman.
After their many shopping sprees, the two professional Instagrammers have become Target experts. Here are their best tips on saving while you shop.
Pay attention to the day of the week.
Target employees revealed to the duo that the store uses a secret weekly schedule for markdowns. Here's when you should stop by the store, based on what you want to buy:
Mondays come with big sales on kid's clothing
Tuesdays have markdowns on women's clothing and pet items
Wednesdays feature sales on health products and men's clothing
Thursdays are the best days for discounted housewares, shoes, and toys
Fridays are the best days for cosmetic markdowns
But nearly everything in the store eventually gets discounted, they say — as long as it doesn't sell out first. "If there's something you have your eye on and you want to save some money, if you can be patient, you can find it," Coleman says.
Check out the stores first.
If you're looking for a specific product that you've seen online (or on your Instagram feed), try driving to another Target location in your area if you don't see it at the store closest to you. Each store usually carries different items, and shopping in-store rather than online is "always better," says Coleman.
Stroll through the housewares.
The Target fanatics find themselves buying household products the most, and recommend the brand Project 62 for trendy furniture. Coleman and Wiertzema compare Target's housewares to the styles and quality of higher-end chains like West Elm and Crate and Barrel, yet can be bought for a fraction of the cost. Plus, the store collaborates with high-profile interior decorators, as well as celebrities like Chip and Joanna Gaines and Chrissy Teigen.
"[Household items] keep getting better season-by-season," Coleman says.
Stock up on this unexpected favorite.
One under-the-radar household product their followers love? Doormats, says Wiertzema. "If you want a little update to your house, that's something you see everyday when you walk through your home." They cost between $9.99 and $12 and designs change based on the season.
And in case you're skeptical, these cheery pumpkin doormats already have the stamp of approval from 27,000 Target superfans.
We've included affiliate links into this article. Click here to learn what those are.