This Is the Most Popular Style of House in America Right Now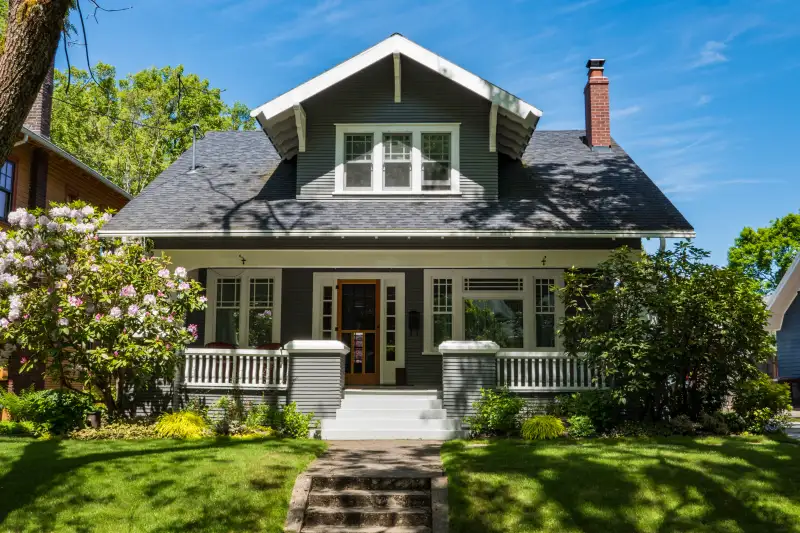 A new poll says the craftsman-style home is America's favorite kind of house -- and whether you agree likely depends on your age.
In a poll of 2,000 commissioned by real estate website Trulia, 43% of respondents named craftsman as a favorite style. Ranch and colonial-style homes were not far behind, picked by 41% and 36% of poll-takers, respectively. (Respondents were allowed to pick more than one style.)
While the margin between craftsman and ranch might sound slim, the gap widens when the data is broken down by age.
The craftsman-style home, a design made popular in the early 1900s and distinguished by its pitched roof, front porch and tapered pillars, is a favorite of 52% of millennial respondents and only 28% of boomers.
Of those age 55 or older, 52% said they like the ranch, a single-story style that rose to prominence in the 1950s, while just 36% of those between the age of 18 and 35 said the same. Colonial houses weren't as divisive -- roughly 30% to 43% of all age groups identified a preference for colonials.
Poll respondents' least favorite styles included Georgian, mid-century and Greek Revival, Trulia said.
Wondering why millennials favor the craftsman? It could have to do with the style's origin. Craftsman homes were born of a rejection of the mass production enabled by the Industrial Revolution. The movement that created the style in the late 1800s valued handmade craftsmanship over mechanized labor, a sentiment that echoes with millennials' penchant for DIY.
The craftsman-style home may be respondents' favorite overall, but it's also the most expensive of the top three. According to data provided by Trulia, the median price of a craftsman-style home is $416,900 -- a price tag $209,300 more expensive than the median U.S. home value that may be because of the style's popularity in pricier markets. With a median cost of $201,000, a ranch might be a better bargain for homebuyers.