Americans Will Pay $122 Billion in Credit Card Interest This Year — 50% More Than 5 Years Ago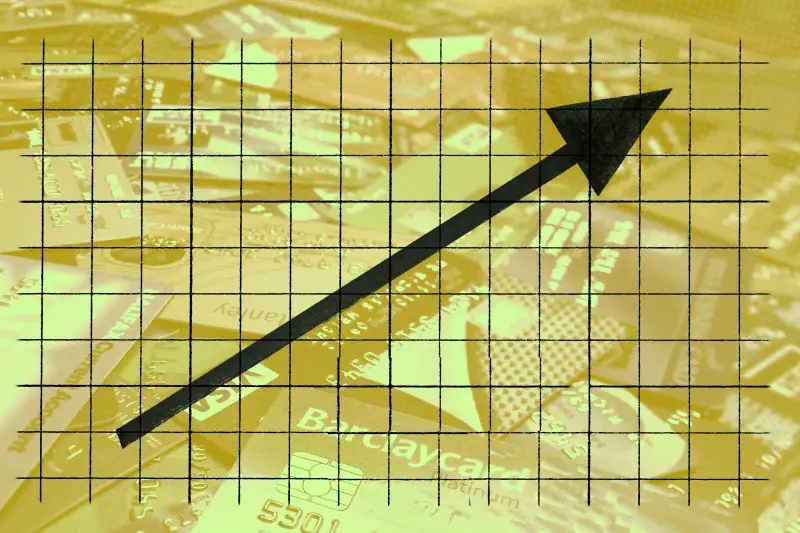 Getty Images, Shutter Stock
With the economy booming, so too are America's credit card debts.
Americans paid banks $113 billion in credit card interest during 2018, according to a new study from MagnifyMoney. That's up 12% from interest paid in 2017, and up by roughly half over the last five years.
One big reason is that, 10 years after the financial crisis, Americans finally feel confident enough to borrow more, and total credit card debt recently reached a record high. But borrowers are also paying more on what they borrow, as banks pass recent Federal Reserve rate hikes onto customers.
Even without any additional rake hikes in 2019, Americans will spend $122 billion on credit-card interest in 2019, almost $10 billion more than they did in 2018, according to banking comparison site MagnifyMoney. The average APR on credit card accounts has risen nearly 4 percentage points over the last five years, and now stands at 16.86%, according to the Federal Reserve.

$1 Trillion in Debt
While a single rate increase doesn't seem like much, they add up quickly. "If your budget is already tight, that becomes increasingly difficult for American households," says Chris Horymski, Senior Research Analyst at Lending Tree, MagnifyMoney's parent company.
Based on the Federal Reserve's Survey of Consumer Finances, 40% of active credit card users carry debt month to month. In 2017, total credit card debt eclipsed $1 trillion for the first time since the financial crisis, according to the Fed. At $1.034 trillion as of January, it's near record highs.

Credit card delinquency rates, on the other hand, remain stable – and far below their peak in 2009, when the economy was in free fall.
As economic growth rebounded since the 2008 recession, so too has public sentiment. Americans today have a more positive view of the country's economic situation than they have had at any time since 2002, according to the Pew Research Center. Roughly two-thirds of the U.S. says the economy is in good shape – that's up 17% from 2009, the data shows.
Paying Down Debt
Even in a strong economy, however, it's easy to get in over your head when it comes to borrowing.
"If you feel you're in trouble, you probably already are, and should consider using your credit more wisely and develop a plan to play down your existing credit card debt," says Horymski. He adds that if you're struggling to pay back credit card debt, there are two mainstream strategies to tackle the issue.

Popularized by personal finance author Dave Ramsey, the "snowball" method targets the smallest debts first, which allows you to visualize your progress. The idea is that by paying the smallest debts, you'll eventually gain momentum by seeing them disappear – like a snowball getting bigger and bigger.
Alternatively, the "avalanche" method entails listing debts from highest to lowest by interest rate, and focusing on paying off the highest rates first. Pay the minimum balance on each debt, but allocate as much extra as you can each month to the one with the highest rate – so you can minimize interest paid.
However, researchers for the Harvard Business Review found that although the avalanche method is more efficient at minimizing the interest you will ultimately have to pay, it's also less effective – since it's harder to see debts disappear and therefore stay motivated.