What Your Credit Card Does (and Does Not) Cover for Rental Cars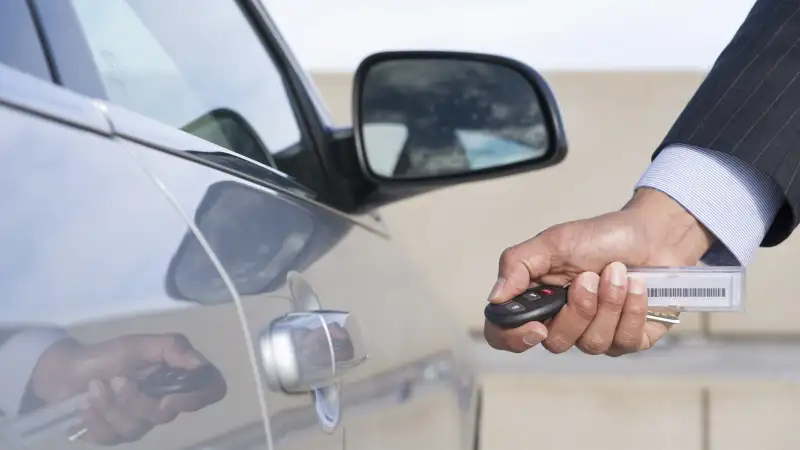 Blend Images - Dave and Les Jacobs—Getty Images
In the midst of moving from Atlanta to St. Louis last year, Thomas Nitzsche discovered his parked rental car had been hit by another car, causing $791 in damage.
To keep costs low, he had rejected the "collision damage waiver" (CDW) insurance offered by the rental car company, which can run as much as $45 a day and can include a deductible.
Nitzsche, who works for ClearPoint Credit Counseling Solutions, says it was big relief to learn the damage was covered by his credit card.
"That was a pretty big chunk of change," he said.
It took three months or so for the payment to be made from Visa to Hertz, mostly because of requests for more information or the filing of paperwork. In the end, though, the accident cost him nothing out of pocket.
While consumers typically have coverage from their credit cards for accidents, they often do not benefit from the full coverage Nitzsche got. Many people have auto insurance on their regular cars, which acts as the primary insurer in the case of loss or damage. The credit card insurance provided full coverage for Nitzsche because, at the time, he did not own a car.
Know Your Coverage
Not every card affords the same coverage. Most Visa cards will cover theft, damage to the rental car, towing and loss-of-use charges if you do not have a personal auto insurance policy.
However, both Visa and Mastercard exclude injury, property damage and damage to other vehicles, according to website nerdwallet.com.
If you have your own insurance, Visa will reimburse your deductible as well as some other charges your insurer does not cover.
Mastercard's insurance coverage varies by the issuing bank. A USAA World MasterCard, for example, provides largely the same benefits as Visa, but caps loss of use reimbursement at $500.
A few credit cards automatically offer primary coverage, meaning you are covered even if you have your own car insurance. They include Discover Escape, Chase Sapphire Preferred and United Mileage Plus Explorer.
That could be helpful if you do not want to risk a premium increase on your own car insurance. A study early this year by InsuranceQuotes.com found that a single claim of $2,000 on average boosts rates by 41 percent.
American Express card holders are afforded the opportunity to a pay a one-time fee per rental of $16 to $25 to change their coverage from secondary to primary. You can enroll online or by calling the company.
Most credit card companies require you to refuse the collision damage waiver insurance offered at the car rental counter or it negates the card's coverage, says Robert Harrow, research analyst for credit card and insurance analysis site ValuePenguin.com.
That can sometimes be difficult with an insistent clerk. Eva Glasrud, who runs a travel blog (http://TheHappyTalent.com), says she repeatedly tried to reject rental car insurance on a trip to Mexico last November. Eventually, the San Francisco resident gave in and took the $20-a-day additional insurance.
"I thought maybe we could get part of it back if I complained when we got home," she says. "But we never heard anything back.
Exclusions
The fine print can be lengthy. Among the limitations:
* Typically, only physical damage to the rental vehicle due to a collision or theft is covered, but injuries to you or others are not, Harrow says. Those would be covered by your auto insurance policy; if you do not have one, you should take the rental company's additional personal injury coverage. You can also buy a non-owner liability policy from many auto insurance companies.
* Loss of personal items is typically excluded.
* When traveling overseas, credit cards will not cover you in certain countries, including Australia, Ireland, Israel, Italy, Jamaica, and New Zealand, Harrow says.
* While it might seem obvious, the card you use to pay has to be used for the entire rental and the bill needs to be in the name of the cardholder, notes Rachel Drake, insurance expert for the insurance shopping site Obrella.com.
Collecting Claims
Collecting payment from a card company can take a while, as Nitzsche found out. Some pay directly to the rental car company while others will reimburse cardholders.
New York media executive Andrea Garcia is still dealing with several hundred dollars in damage to her rental car when it was broken into during a vacation to Miami in May. She says it took some work to file a detailed claim form, provide photographs and jump through other bureaucratic hoops.
Unlike Nitzsche, she had to lay out cash and is still waiting to be reimbursed.