Cuba's Classic Cars May Be Available, But Are They Worth Anything?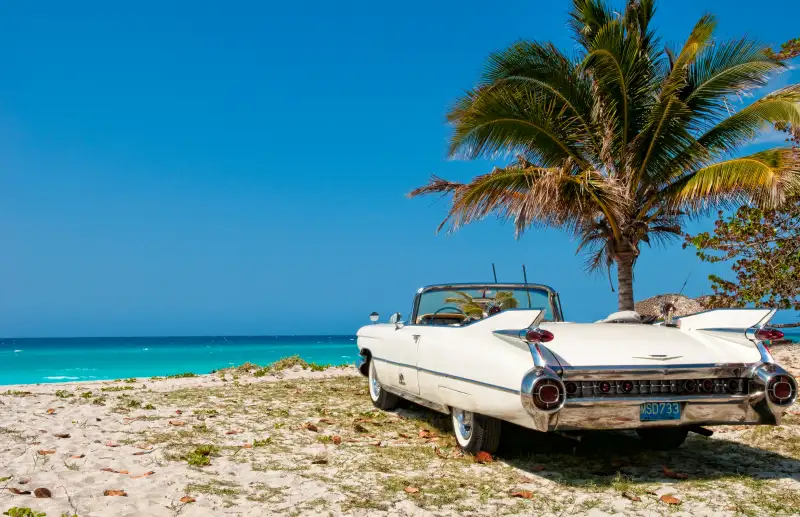 Education Images—UIG via Getty Images
If there's a product Cuba is famous for—other than cigars—it's cars. After Fidel Castro assumed power in 1959, he imposed a new law that prevented anyone without government permission from importing foreign automobiles. That turned Cuba into a car museum in the making, sealing the island off from the automotive future.
For the past fifty-odd years, the streets of Havana have famously been filled with what have become classic cars. And now that President Barack Obama is encouraging Congress to remove a ban on Cuban imports, everything from Studebakers to mid-century Chevys could be available to U.S. buyers. The question for collectors is: Are they still worth anything?
"The problem is that, in general, the collectors know these cars have not really been maintained," says Steve Linden, a vintage car appraiser. "They've been actually driven and used as daily cars."
That's an issue because a classic car is valued precisely for its classic components. Cubans have been unable to import new parts, so they've had to make repairs by creatively mixing and matching what's available. A particular car might look like an original Dodge Coronet, but under the hood could be a frankenstein mix of pieces from other models. "The ability to keep these things running is what diminishes the value of the car because they're not original," Linden explains.
Some collectors might consider buying a car and restoring the original components, but that might not make sense either. A restoration, according to Linden, would cost somewhere between $40,000 and $80,000, depending on the car. Meanwhile, he estimates the same cars in good condition could be bought in America for somewhere between $15,000 and $70,000, with '50s Chevys—ubiquitous in Cuba—on the low end, and Cadillac convertibles on the high end.
Jonathan Klinger, spokesman for Hagerty, a collector car insurance company, agrees the value of Cuba's classic cars might be overblown. "I think some people have this vision of a treasure trove of lost cars, but some of the greatest cars from the days of the Cuban Grand Prix have already left through other countries," said Klinger in a phone interview. "What's left are a lot of 1950s American cars that have remained through the circumstances, and it took a tremendous amount of passion and ingenuity to keep them on the road."
Donald Osborne, owner of Automotive Valuation Services, says there are rumors that exotic sports cars were abandoned as their owners fled Cuba, but nobody's ever seen proof they exist. One of those cars, like a Mercedes 300SL Gullwing, could sell for over $1 million. But the average Chevy? "Run-of-the-mill 1950s American cars make no sense as restoration projects," declares Osborne.
But for both Osborne and Klinger, the value in these cars isn't their classic nature, it's in the story they tell. That story could lead some car connoisseurs to pay premium prices for a piece of history. "They're not overly valuable, but they're extremely significant," says Klinger. "Line five cars up at a car show and one of them is tattered looking, but it came from Cuba? That's interesting."
Linden isn't so sure the historic value of Cuba's cars will be enough to make them valuable. He notes that when former Soviet territories began to open up, they boasted a similar cache of classics, but interest was tepid and few were repatriated to the United States. People might be more willing to import cars from nearby Cuba, admits Linden, but "My opinion is they probably won't."