4 Things to Know About (Legal) Cuban Cigars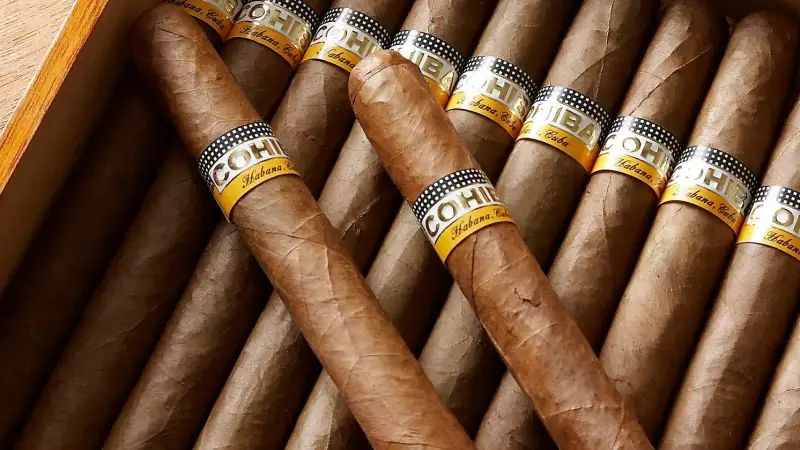 David Curtis—agefotostock
In 1962, President John Kennedy reportedly stockpiled 1,200 Cuban cigars before signing the decree to cut economic ties with Cuba. Now that President Obama has reestablished diplomatic ties and lifted the outright ban on cigars, you might be eager to build your own stash.
Not so fast. Here's what the new rules actually mean for you.
1) Cuban cigars are still not legal for sale in the United States.
President Obama reestablished diplomatic relations with Cuba. He did not lift the embargo on Cuba—that will take an act of Congress. While the United States will soon ease restrictions on travel and banking, for the time being, the ban on trade remains in place. Which means you won't be able to buy legal Cuban cigars from American retailers anytime soon.
Current law says the penalty for importing Cuban cigars is up to $250,000 in fines and up to 10 years in prison. Under the new rules, travelers to Cuba can bring back $400 worth of goods, only $100 of which can be cigars and alcohol.
2) Only "licensed travelers" can get them.
If you want legal cigars, you need a license to cross the straits of Florida. The White House says the government will allow Americans to travel to Cuba to visit family, to conduct official government business, to produce journalism, for professional research, for educational activities, for religious activities, for public events, to support the Cuban people, for humanitarian projects, to act on behalf of private foundations, to transmit information materials, and to conduct "certain export transactions."
That said, the Associated Press reported that 170,000 Americans visited the country legally last year. If you're thinking of traveling to Cuba now that the United States has restored full relations, here's what else you should know.
3) Yes, Cuban cigars really do taste different.
Cuban cigars been contraband for half a century. So are they really as good as people say, or does the "forbidden fruit" taste sweeter?
Aaron Sigmond, founding editor of The Cigar Report and Smoke Magazine, says yes: Cuba's terroir—its soil and climate—does produce different tobacco. "The Dominican Republic and Nicaragua both make exceptional cigars, but nothing is like Cuba," Sigmond told Bloomberg. "It's analogous to wines. California, Oregon, Italy all make exceptional vintage wines, but the wines of France reign supreme simply because of the terroir in Burgundy and Bordeaux."
Researchers agree: One study found judges could distinguish between Cuban and non-Cuban cigars, and judges consistently ranked Cuban cigars higher, Vox reports. That's significant, since previous studies have found that people struggle to distinguish expensive and inexpensive wines.
But if you're not a cigar aficionado, you might not be able to tell. Many people are snookered by counterfeits. "Most people are not getting what they think are Cuban cigars," Roland Boone, tobacconist for the Buckhead Cigar Club in Atlanta, told Bloomberg. "Many are made in Mexico, with a facsimile of a band that appears like a Cuban band."
4) If you want to try a real Cuban, it'll probably run you $10 to $20 a cigar—or more.
Real Cubans are expensive. Slate estimates that they start at $10 a pop. Sadly, that means the rules could exclude the best Cuban cigars. Stephen Pulvirent at Bloomberg writes:
"While prices vary greatly—not all Cuban cigars are created equal—the $100 allotment will generally cover no more than a dozen high-end cigars from makers such as Partagás and Cohiba. There are vintage and limited edition cigars for which a single stick will still be too pricey to make it into the U.S."