Don't Play Daily Fantasy Sports Unless You're Willing to Lose Money
Money is not a client of any investment adviser featured on this page. The information provided on this page is for educational purposes only and is not intended as investment advice. Money does not offer advisory services.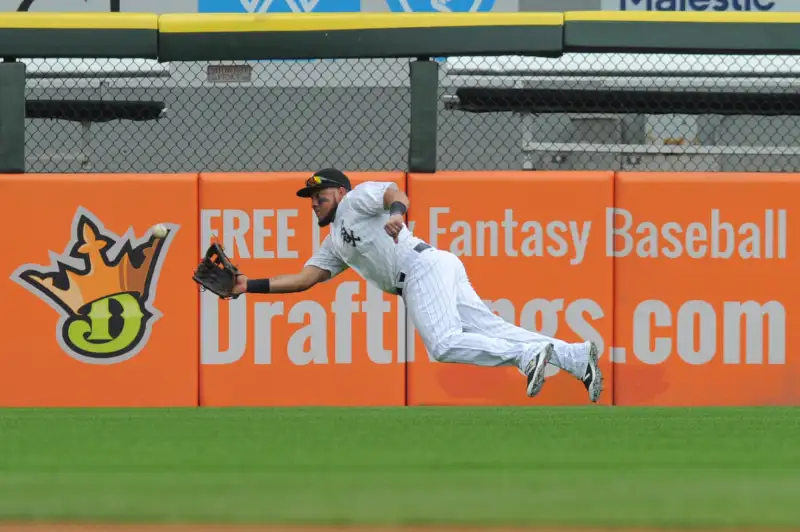 Patrick Gorski—Icon Sportswire/AP
Americans love football and they love fantasy sports. Try watching an NFL game this Sunday (or next Monday or Thursday for that matter) without seeing a barrage of commercials from so-called daily fantasy sports sites DraftKings and FanDuel touting your chance to become the next pajama-clad millionaire.
Instant riches is the goal for many of the 56 million people who will play fantasy sports this year, according to the Fantasy Sports Trade Association.
Long-term profits, though, guide the sports leagues and major media companies that have invested millions into the de-facto duopoly of DraftKings and FanDuel. Not only did the two companies spend an estimated $150 million in ads recently, but Comcast, NBC, FOX, KKR and the owners of the Dallas Cowboys and New England Patriots have invested in either of the two daily fantasy sports giants.
Daily sports games take in around $3 billion in entrance fees now, and that may expand to more than $14 billion in five years.
Which is why the recent scandal, where a DraftKings employee won $350,000 on FanDuel's site by using data that gauged how many owners selected certain players, has caused such an uproar.
New York Attorney General Eric Schneiderman is looking into how common this sort of thing is, and FanDuel announced that it has permanently banned its employees from using other fantasy sites. (DraftKings has instituted a temporary embargo, while both companies disallow workers from using their own respective sites.)
This development certainly calls into question the integrity of a quickly growing quasi-entertainment, quasi-gambling empire. (The reason daily fantasy sports isn't outlawed by the 2006 Unlawful Internet Gambling Enforcement Act is because fantasy sports is deemed to be a game of skill that takes place over a long period of time — a season.)
Those who have won money using these sites will say it's a game of skill, rather than gambling. It was their deductive reasoning and creative thinking, they'll invariably say, that told them to pick quarterback X and running back Y.
Since you're given a pot of (fake) money which you use to select players whose value is determined by the demand of other players, these winners will often say that the process is not unlike playing the stock market.
"FanDuel and DraftKings are more like stock investing than you'd probably expect, including the need to diversify," Scott Hanson, one winner, told the New York Times.
The problem with this reasoning is that it's completely wrong.
For one thing, winners have a psychological incentive to assume that it was their ability that led to their win, rather than luck or chance. And as S&P Capital IQ's Sam Stovall points out, name the casino where the player wins the vast majority of the time. "Since 1947, the S&P 500's price return was up in 72% of calendar years," Stovall recently noted. "Add in dividends reinvested and that batting average jumped to 80%."
If eight out of 10 daily fantasy sports players won money, there wouldn't be daily fantasy sports companies, and Fortune 500 behemoths wouldn't invest in them.
Requests for data on the average return per dollar "invested" per player went unreturned by both companies.
Look, if you want to bet money on whether or not a player will do well on a particular day, go ahead. No one is stopping you from betting the slots in Vegas, either. If playing in these games keeps your interest in particular football and baseball games for longer — a scenario that sports leagues and broadcasters dream about — then realize that the money you're putting on the line is for entertainment's sake.
But you should also understand that with so much money on the line, you are likely betting against professional gamblers, especially in some of the bigger tournaments with million-dollar payouts, who use exhaustive data and thousands of entries to take money from amateurs — i.e. you.
When I asked professional gambler Bob Voulgaris on Twitter whether that's a fair assessment, he responded that it was.
"If you think you are going to get rich and aren't crunching numbers at a very high level. Yes [it is]," he wrote. "But its (sic) still fun."
Read Next: Why Betting on Daily Fantasy Sports Is Legal but Betting on Regular Sports Is Not