David Spade Donates $100,000 for Mental Health in Honor of Sister-in-Law Kate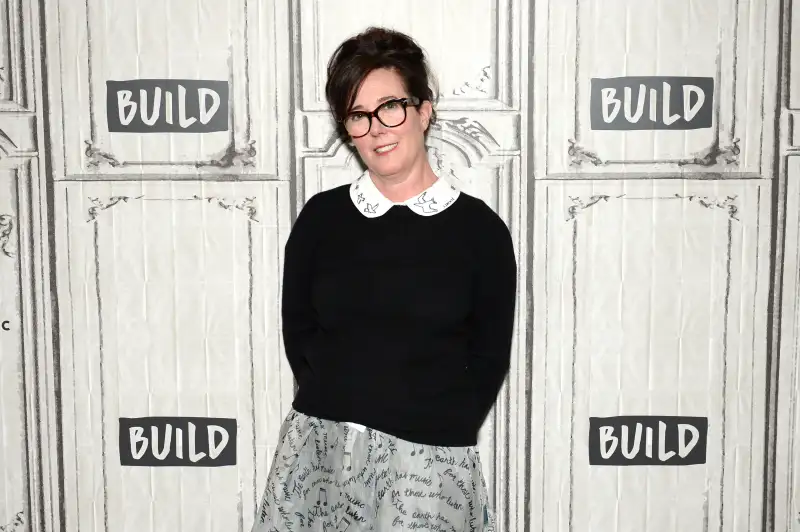 Actor David Spade is honoring his sister-in-law, Kate Spade, with a $100,000 donation to the National Alliance on Mental Illness.
The fashion world was stunned when news broke that the handbag designer had been found dead in her New York home in an apparent suicide June 5. Her husband of 24 years, Andy Spade – David Spade's brother, revealed that Kate suffered from depression and anxiety for many years and was actively seeking help for her depression.
"Kate was the most beautiful woman in the world," Andy Spade told the New York Times. "She was the kindest person I've ever known and my best friend for 35 years. My daughter and I are devastated by her loss, and can't even begin to fathom life without her. We are deeply heartbroken and miss her already.
David Spade made the donation in honor of Kate Spade to NAMI, a nationwide mental health advocacy group.
"More people suffer from mental health issues than we may realize but no one should ever feel ashamed to reach out for support," Spade told PEOPLE, following the donation. "If you or anyone you know is in need of help or guidance please contact the national suicide prevention hotline at 800-273-8255 or go to nami.org to learn more and help those who may be in need."
Last week, Spade shared a heartfelt post remembering his sister-in-law. "Fuzzy picture but i love it," Spade captioned the post. "Kate and I during Christmas family photos. We had so much fun that day. She was so sharp and quick on her feet. She could make me laugh so hard. I still cant believe it. Its a rough world out there people, try to hang on."