How Often Do Debt Collectors Harass People? It's Shockingly Common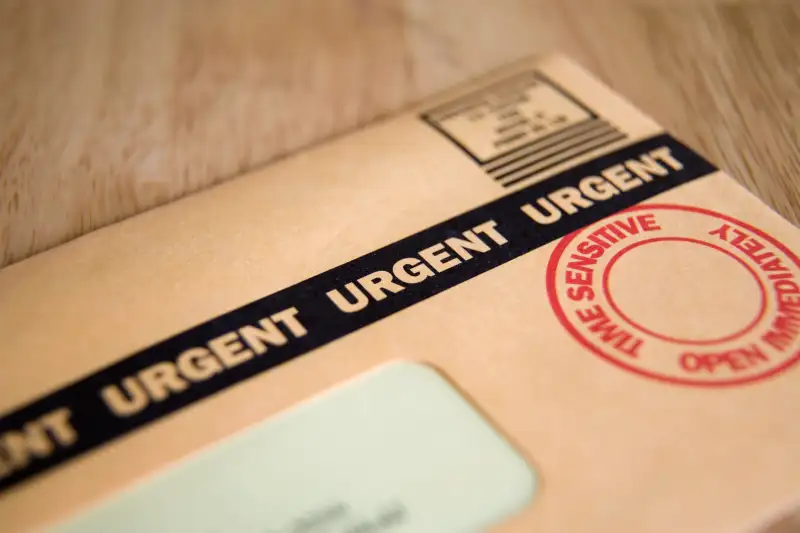 HayesPhotography—Getty Images/iStockphoto
Debt collectors are obligated to stop calling once an official request has been made to cease communication. But about 75% of consumers who have asked for the debt collection calls to stop say that the phone just kept on ringing, according to a recent survey. Even worse, more than half of the time, debt collectors are calling about a overdue bill or unpaid loan that's not even yours, or it's for the wrong amount.
The chilling statistics are part of a report released on Thursday by the Consumer Financial Protection Bureau. The consumer watchdog mailed out over 10,800 surveys to consumers in 2014 and 2015 about their interactions with debt collection agencies, and received about 2,000 responses.
The results reveal that over one in four consumers have felt threatened by the debt collector that most recently contacted them. While debt collection agencies are not allowed to abuse or harass consumers, many collectors apparently don't play by the rules. For example, about 40% of consumers surveyed by the CFPB said they asked a creditor or debt collector to stop contacting them. But only one out of four people reported the debt collector actually stopped. (By law, debt collectors are obligated to stop calling if you ask them in writing to cease.)
The CFPB also found that 40% of people say they received four or more calls a week from the debt collectors--which would seem to constitute harassment. These calls sometimes come at all hours, as well. Debt collectors are supposed to be banned from calling after 9 p.m. or before 8 a.m., but one-third of the people in the survey reporting receiving calls during these off hours.
"The Bureau today casts light on troubling problems in the debt collection industry," CFPB Director Rich Cordray said in the new report. "The Bureau is working to clean up abuses in this industry, and to see that all consumers are treated with fairness, decency, and respect."
Debt collection, a $13.7 billion dollar industry in the U.S., is the most frequent topic of complaint fielded by the CFPB. One-third of consumers, or about 70 million people, have been contacted by a creditor attempting to collect on a debt in the past year, the CFPB says. To date, the CFPB has brought more than 25 cases against debt collection firms that used deceptive or abusive practices to recover funds. The cases have led to $300 million returned to abused consumers.
In July, the agency issued proposed rules that would strengthen consumer protections by limiting how often debt collectors can contact consumers and requiring these companies to get the details right and offer an easy dispute process.
The CFPB is reviewing comments received on the proposal, and Cordray said the agency will continue to consider other effective ways to reform debt-collection practices and stop the harassment rife within the industry.