Dementia Care: A Daughter's Sacrifice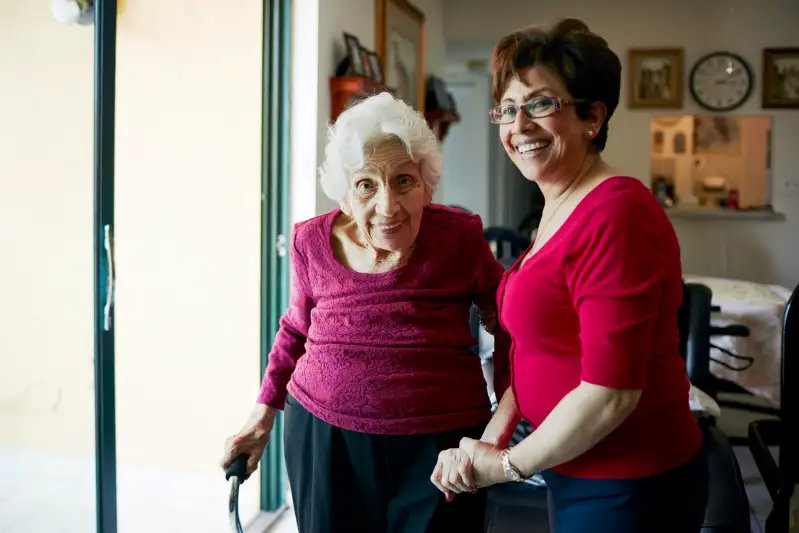 After Theresa Jimenez was diagnosed with dementia two years ago, the life and finances of her daughter Dalila "Dee" Jimenez-Grohowski were upended.
The dementia came on suddenly. Theresa, 89, normally placid, became aggressive and anxious, says Dee. Though medication has helped reduce Theresa's anxiety, she now needs help with everything from eating to using the toilet.
During the day a home health aide looks after Theresa and her husband, Aurelio, 97, a former airline executive. But seven afternoons a week, Dee—a widow who quit her job as a tax accountant to care for her parents—drives 40 miles from her home in Davie, Fla. to their Miami condo to make dinner, get them to bed, and stay overnight.
Her parents can't afford to pay for the aide and Theresa's medications, so Dee, 62, splits the annual $30,000 cost with her four siblings. But since Dee's only income now is $25,000 a year from her pension and Social Security, she's having trouble paying her share and other bills, like her property taxes. She has run up $20,000 on credit cards and is tapping her $150,000 retirement kitty. Says Dee: "My financial situation is dire."
Advice for Dee
Tap home equity. Instead of draining her own finances, Dee should help her parents set up a reverse mortgage on their condo, says Miami certified financial planner Glenn Downing. The $200,000 home, now mortgage-free, could get them a $140,000 line of credit, by one industry estimate.
Increase care. Use that money, says Downing, to up the number of hours that the home health aide works. That will mean Dee has more time off from caregiving.
Go back to work. With more time available, Dee can work part-time as a tax consultant—a job she thinks will net $15,000 a year. With that money she can pay down her credit card balance and start saving again.

If she needs more income later on in retirement, she could consider a reverse mortgage herself. "Dee needs to start living her life,

" says Downing, "She won't be good to anyone if she doesn't take care of herself."
Read next: Financial Resource Guide for Dementia Care