Exclusive Fund Company Cracks Open a Door to Small Investors
Money is not a client of any investment adviser featured on this page. The information provided on this page is for educational purposes only and is not intended as investment advice. Money does not offer advisory services.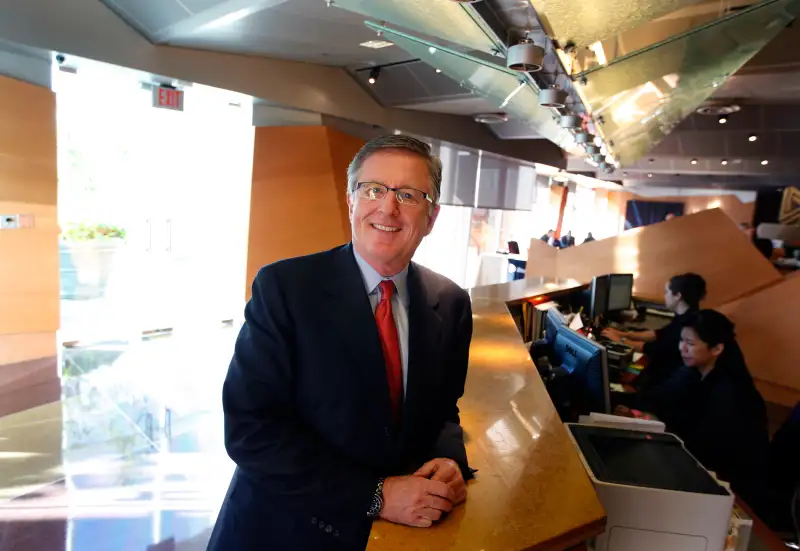 J. Emilio Flores—The New York Times/Redux
Most mutual fund companies fall all over themselves to sign up clients. But Dimensional Fund Advisors has always stood apart, limiting access to DFA's highly respected funds to institutional investors and financial advisers.
Now the $400 billion Austin-based money manager, which has a cult following among the high-net worth set, is pulling back the velvet rope a bit.
According to a recently reported filing with the Securities and Exchange Commission, DFA plans to launch a slate of exchange-traded funds in partnership with the money manager John Hancock.
The new ETFs, which rely on Dimensional's famed "factor"'-based investing strategy, will be open to any investor with a brokerage account, presumably offering DFA's services to the masses.
However, it's unclear exactly how closely these new DFA-run ETFs will resemble the firm's highly respected set of existing mutual funds.
Dimensional — which Money profiled last year — pioneered a once-radical but now wildly popular investment approach.
Rather than have a fund manager sift through stocks, aiming to find a few he or she expects to do well, Dimensional funds buy a broad portfolio representative of the whole market — though with extra helpings of names that academic research suggests might be under-priced.
This general approach has been embraced by a slew of new funds that are broadly called "smart beta" funds.
Dimensional's approach has held up, delivering market-beating returns over the decades, although experts are still debating whether it's a better approach than simply buying all the stocks in the market, the strategy typically called indexing.
While under-priced stocks may outperform, they also tend to be more volatile, according financial planner Allan Roth, who has written extensively about Dimensional. "It's compensation for taking on more risk."
One of the keys to success — whether investors use plain indexing or Dimensional's approach — is to buy and hold your investments for the long term to reduce transaction costs. To encourage investors to do that, Dimensional has largely marketed its funds through approved financial advisers.
That has limited access to Dimensional funds to relatively wealthy investors, since financial advisers typically only work with clients who have several hundred thousand dollars to invest.
Exchange-traded funds, which are funds that trade throughout the day like a stock, can by bought by anyone with access to a brokerage account and enough money to purchase a share. That means soon almost anyone will be able to buy a DFA-managed fund (not to mention hold it for five minutes, or 30 years.)
Why is Dimensional relenting now?
In an email, Dimensional downplayed the change, noting that it already manages some conventional funds more widely available to small investors, including some for John Hancock.
"Dimensional's business model has not changed," the company said. Those existing Hancock funds, which track international stocks hold about $2.5 billion, represent a tiny sliver of Dimensional's business, however.
One answer may be that with $3 trillion, the fast-growing ETF business is simply too big to ignore.
Another may be that while ETFs can be traded throughout the day, many investors also use them as convenient long-term investing vehicles, often using factor-like investing strategies similar to the ones Dimensional helped pioneer. So the company may feel its entitled to a piece of the action.
The question remains whether Dimensional's ETFs will perform as well as its popular mutual funds have. At least some observers have raised questions about whether DFA could use a stripped-down management approach when it comes to the new ETFs.
It also isn't immediately clear when the funds will be available — it typically takes at least several weeks for the SEC to clear new funds, and the process can drag on much longer.
Given DFA's decades long-track record, when the funds to appear, they will be worth investors taking a good look.