Dire Forecast: Why Your Social Security Is Going to Fall Short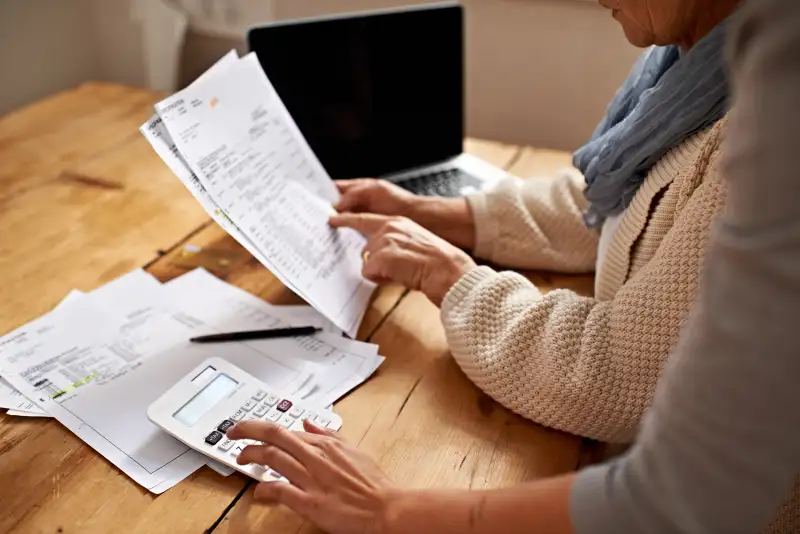 Getty Images—PeopleImages
Future retirees' safety net is shrinking, and you can blame inflation—not the politicians in Washington, D.C.
Social Security and Medicare are critical components of the retirement safety net. Yet, medical costs are rising at such a rapid rate that lifetime health care expenses will exceed the lifetime Social Security benefit of a 45-year-old couple. The pair will need 122% of their lifetime Social Security payments to cover their projected retirement health care costs, according to a report released Wednesday by HealthView Services, a Danvers, Mass.-based company that provides retirement health care cost data and tools to financial advisors.
"We assume Social Security will pay all our bills, as it did for our parents and grandparents," says Ron Mastrogiovanni, founder and CEO of HealthView Services. "If you're 45, it won't even pay for your health care."
A 66-year-old couple retiring this year will need 59% of their lifetime Social Security benefit to cover retirement health care costs, while a 55-year-old couple retiring at age 66 will need 92%, according to the report.
Medical costs tallied in the report include premiums for Medicare: Part B, which covers doctor visits and other outpatient services; Part D, which covers drugs; and Plan F, which is the most comprehensive supplement option (most beneficiaries pay no premiums for Part A, which covers hospitalizations). Total health care costs also include deductibles and other out-of-pocket costs and expenses that Medicare doesn't cover, including dental insurance, hearing aids and vision care. HealthView services estimates these costs will rise at a rate of 5.5% per year, more than double the projected cost-of-living raise that Social Security beneficiaries receive each year, which has averaged a paltry 1% over the past five years.
To be sure, overall inflation has remained low in recent years, and if it picks up, Social Security benefits will increase in turn. However, higher general inflation will push up medical prices too, so the gap between Social Security payments and health care costs will persist, Mastrogiovanni says.
A couple retiring this year at age 65 will pay a projected $947 a month in total health care costs, according to the report. By age 85, those costs will soar to $3,267 a month, the result of compound inflation. At a more moderate growth rate of 3%, that $947 would rise to around $1,710 over 20 years.
HealthView Services' report assumes that Social Security and Medicare will continue in their current form. Yet if politicians don't act to shore up the finances of both programs, future benefit levels may have to be reduced.
What's more, Congress' Obamacare replacement legislation may gut Medicaid, another critical safety net for older adults. Medicaid pays nursing home and other long-term care costs of older adults who have exhausted their assets and meet other criteria. The American Health Care Act, the legislation passed last month by the House, would slash $834 billion from Medicaid through 2026. The Senate is currently working behind closed doors on its version of the bill.