Disney Is Giving Some of Its Employees a $1,000 Bonus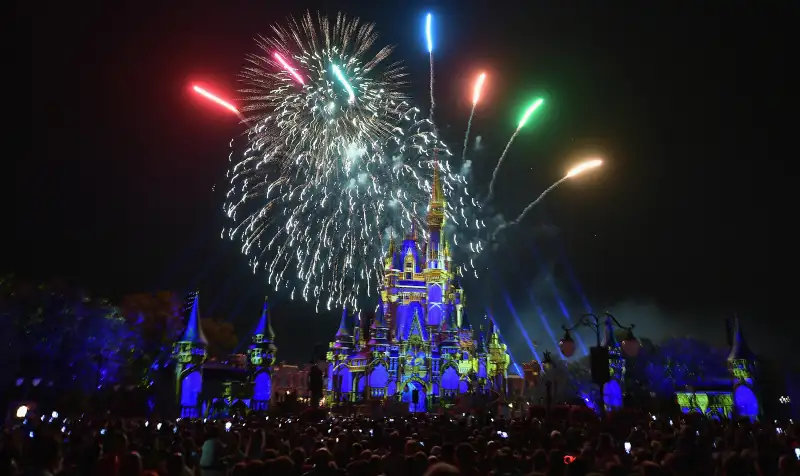 Gustavo Caballero—Getty Images
Walt Disney Co. said it will give employees a one-time cash bonus of $1,000, joining a growing list of companies handing out awards in the wake of federal tax reform.
About 125,000 U.S. employees will be eligible, the company said Tuesday in a statement, putting the cost at $125 million. Disney also plans to put $50 million into a fund to help hourly employees with tuition costs and plans to provide as much as $25 million annually for that purpose afterward.
A union leader late Tuesday accused the company of withholding bonuses for some theme-park workers as leverage in wage talks. Disney didn't have an immediate comment on those claims. Citing federal law, Disney said earlier it will work with union representatives regarding potential distribution plans for employees currently working under existing union contracts.
Federal tax reform, which cut corporate rates to 21%, is providing a cash windfall that some employers are choosing to share with workers. Verizon Communications Inc. said Tuesday it's giving employees stock grants worth about $2,600.
Eric Clinton, president of a Unite Here local representing some Disney theme-park workers in Orlando, Florida, said the company was holding off on payments to some 23,000 members who are currently seeking a raise in contract negotiations. The union estimates Disney's windfall from the tax cuts at $2 billion annually and said the bonuses shouldn't be used as a bargaining chip.
"However they're giving it to some, they should be giving it to everybody," Clinton said in a telephone interview.