Disney World Is Now Selling 'Poo' in Giraffe, Hippo Flavors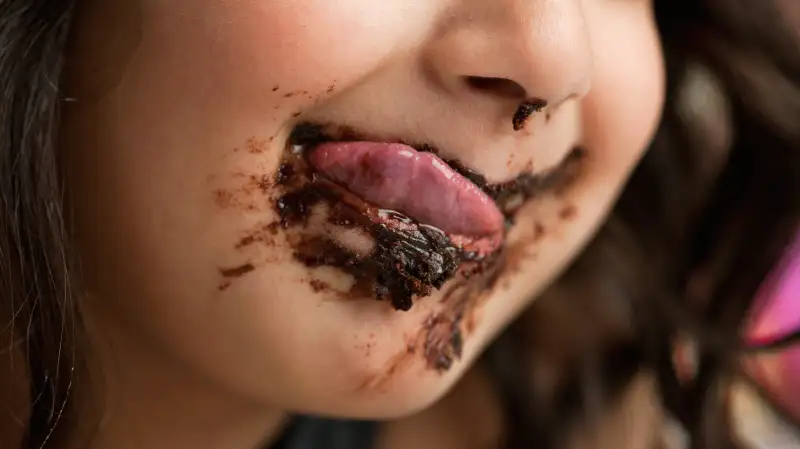 People will buy pretty much anything. Nowhere is this truism more on display than Walt Disney World, a.k.a. the "Most Magical Place on Earth," a.k.a. home of the $100+ one-day admission fee.
The latest magic trick being pulled by the world's most famous theme park destination is convincing guests that they want to buy and eat animal "poo." At Zuri's Sweet Shop, appropriately located in Disney's Animal Kingdom theme park, customers get to choose among four flavors: elephant, hippo, giraffe, and tamarin. In more ways than one: No B.S.!
As the Orlando Sentinel reported, they're of course not actual steaming piles of manure but chocolate, brownie, and fudge creations. An order of "giraffe" indeed looks like scat—a pile of mushy dark brown balls—but it's made of chocolate fudge and caramel. "Hippo" consists of chocolate fudge, caramel brownie, peanut butter, and oats.
The gimmick and instant conversation piece is called "Match the Species," and customers are encouraged to make a game of guessing which faux dung belongs to which kind of animal. "The animal handlers of Disney's Animal Kingdom worked in conjunction with pastry chefs so that they perfected the look of the animal poop exactly," the Kim and Carrie blog explained, after sampling Giraffe soon after the items made their debut in mid-June.
The sweet shop doesn't list the items explicitly as poop or dung. But on customer receipts, your order will be spelled out as, say, "Poo, Giraffe." Each order costs $3.99. After grabbing a bite, it's probably appropriate to hit the souvenir shop, where you'll find lots more crap to buy.