Do I Have to Contribute to Their 'Honeyfund?' and Other Wedding Etiquette Questions Answered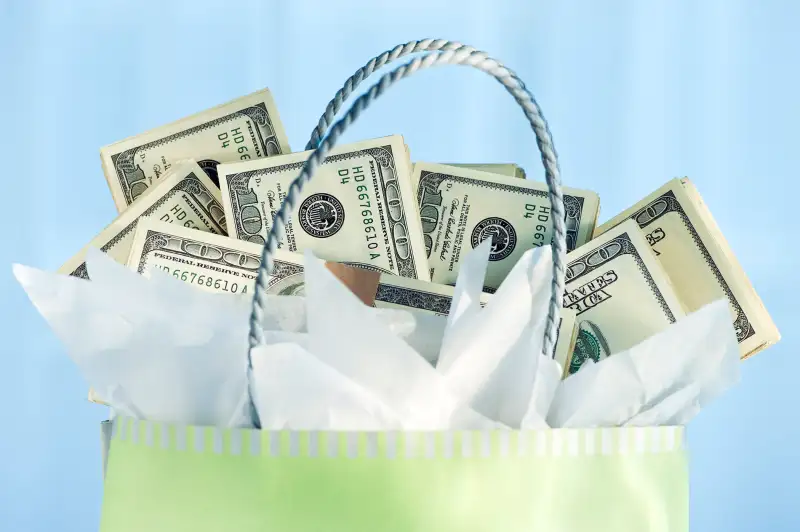 Daniel Grill—Getty Images
Oh, for the good old days of wedding gift giving, when you could simply show up with a toaster in a gift bag and call it a day. In the 21st century, even that classic wedding present—cash or a check in an envelope—has gotten more complicated.
Later-in-life marriages and second (or maybe even third) unions, coupled with technology and the growing preference for experiences over things, have reshaped the traditional gift-giving landscape.
Today, nearly four in 10 brides have an online "honeymoon fund," where in lieu of gifts, they request gift-givers to donate money. Not all are for honeymoons specifically; some couples ask for money to put toward a down payment or other expense, or request that funds be donated to a charity of their choice. But they're definitely becoming more common—and more confusing (just check out this Reddit thread).
If you haven't yet been on the receiving end of one of these requests, you soon will be. Here are some tips from wedding etiquette experts about how to respond to common dilemmas surrounding so-called "honeyfunds."
I don't want other people to know how much I'm giving. As with many online activities today, some of these sites make gift-givers' contributions public. "Although gift giving should not be a competition, it can feel that way when the name and the amount of the gift is on display for everyone to see," said Diane Gottsman, owner of The Protocol School of Texas. You shouldn't feel obligated to give more just because somebody else did, she said. "If you are uneasy with the electronic process," she added, "don't hesitate to send a check by mail."
I want to give them a physical gift instead. If you'd rather give a more traditional gift, ask someone close to the couple if they also have a registry with an online or brick-and-mortar store; it's likely they do. "We recommend… at least one store registry in addition to their honeyfund to give wedding guests a wide range of options," said Sara Margulis, CEO and co-founder of Honeyfund.com. Alternately, if you know where the couple is taking their honeymoon, you can look up the cost of a meal, spa treatment, or other perk and give them an amount to cover that. "Even a relatively inexpensive gift like cocktails on the beach is a great treat for the couple and a welcome experience," Margulis said.
I don't support the charity they've chosen for donations. Just because it's not your personal choice doesn't mean you shouldn't donate, Gottsman said. "On the other hand, if you have religious or ethical issues with the charity, send a gift or check directly to the couple," she advised. (Don't bring it to the reception, though; if they've gone the online route, they might not have a traditional basket or box to deposit envelopes.)
I want my gift to go to paying down their debt, not a trip. As Gottsman pointed out, you can always choose to write the happy couple a check rather than contribute to an online honeymoon fund. But whatever you do, don't tell them you're sending a check because you think their request for money to fund a vacation (or whatever else) is frivolous or irresponsible. "Just give it with your heartfelt best wishes and nothing more," Margulis said.
I just really think this is tacky and want nothing to do with it. If all else fails, just get the couple a gift card to Target. Really. Field Agent's survey found that a full two-thirds of brides are registered at the discount retailer, 24 percentage points more than the second most popular registry destination, Bed Bath & Beyond.
And remember, Gottsman said, "at the end of the day, a gift of any kind is not an obligation."