How to Fix Tooth Decay Without a Drill — and Save Money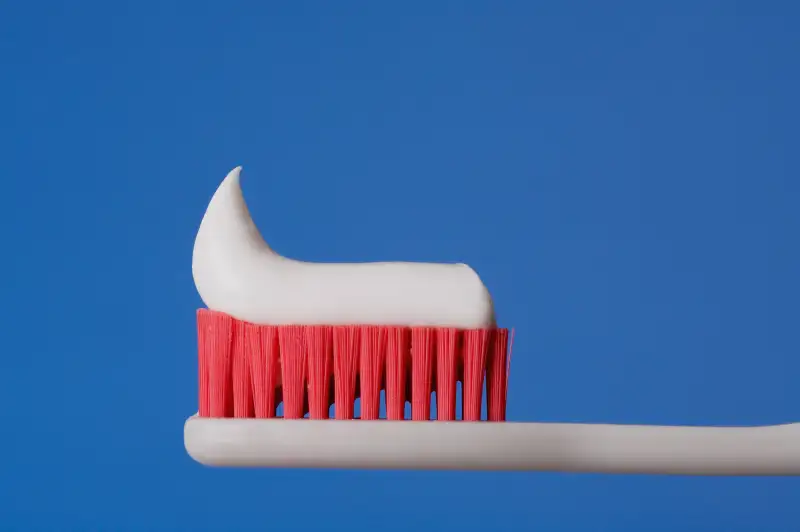 Afraid of the dentist? Don't be. Even if you have tooth decay, you might not need a filling. A new study published in Community Dentistry and Oral Epidemiology finds that treating early decay without a drill can be even more effective in the long run. And it's cheaper, too.
In the study, researchers monitored Australian dental patients for seven years. The control group received traditional "fill and drill" care. For the experimental group, dentists put fluoride varnish on lesions that hadn't yet become cavities, applied sealants to protect cracks and grooves in teeth, and encouraged patients to make dietary and oral hygiene changes. The goal was to rebuild their enamel and reverse tooth decay — using fillings only as a last resort. (Once a cavity has already formed, the decay cannot be reversed, and it must be filled.)
Overall, the patients who received the experimental treatment fared better than the patients who received "fill and drill" dental treatment. The researchers found that on average, the experimental group needed 30% to 50% fewer fillings than the control group.
"It's unnecessary for patients to have fillings because they're not required in many cases of dental decay," says study author Wendell Evans, associate professor at the University of Sydney. "It takes an average of four to eight years for decay to progress from the tooth's outer layer (enamel) to the inner layer (dentine). That is plenty of time for the decay to be detected and treated before it becomes a cavity and requires a filling."
While the study didn't look at the cost of different treatments for American patients, Money did. Not only is "fill and drill" dental care less effective — it's also more expensive.
According to FAIR Health, a health care nonprofit that keeps a national database of dental claims, fillings can cost a couple hundred dollars, depending on the type. The national average cost of an amalgam filling for a small cavity is $129, while the average cost of a resin-based composite filling for a large cavity in the back of the mouth is $259.
Dental plans typically cover 70% of the cost of a filling, but that means even if you're insured, you could still be looking at a $78 tab. Plus, dental costs can vary widely by location. Use FAIR Health's lookup tool to check typical prices in your area.
Prescription toothpaste, on the other hand, should cost $10 to $16. This toothpaste has 5,000 parts per million of fluoride, which can help to rebuild enamel. Sealants, the plastic coating applied to molars to prevent cavities, are often covered 100% by insurance, especially for children. And behavioral modifications like brushing, flossing and eating less sugar — those are free!
Next time you're told you need a filling, ask your dentist if your tooth decay could be reversed with preventive treatments. It may save you a toothache, and a bill.
Read Next: 4 Times It Pays to Talk Back to Your Dentist