4 Times It Pays to Talk Back to Your Dentist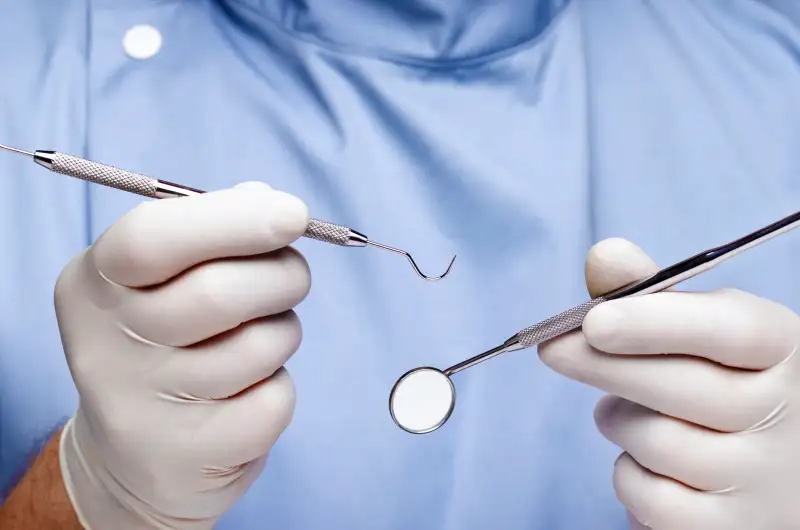 Peter Dazeley—Getty Images
Dental work isn't as costly as other health care, but the bills may leave a bad taste in your mouth. Most plans cover all preventive care, but patients usually pay 20% to 40% on basic work like fillings and extractions and half on major procedures (dentures, crowns), says the National Association of Dental Plans. The most common plans have low yearly payout caps—typically around $1,500. And for some, all costs are out of pocket: Only 60% of Americans have dental coverage, the NADP says.
Small wonder 20% of adults say they skipped dental care in 2014 because of cost, according to the Urban Institute.
If your dentist suddenly suggests a lot of expensive work, ask questions. "Patients shouldn't be afraid of getting second opinions," says dentist William van Dyk of San Pablo, Calif. Here's what you should know about a few common recommendations:
"You need to fill these cavities now."
Ask your dentist to show you the cavities on the X-rays and in the mirror, says dentist Jeffrey Camm of Fircrest, Wash. You should be able to see them, he says.
Not all decay even needs to be drilled. "It's now apparent that you can reverse early dental disease" by rebuilding the enamel with prescription-strength toothpaste or a gel supplement, says University of North Carolina dentistry professor James Bader. A tube of generic toothpaste with 5,000 parts per million of fluoride should cost $10 to $16. Filling a big cavity could cost about $259 (see chart)—or $78 out of pocket if you're insured.
"You need to replace these fillings."
Ask why it's urgent. You may need a replacement if a filling has broken or the area around it has decayed, van Dyk says. But be wary if you're told to replace silver amalgam fillings because they hold mercury. "Study after study shows the mercury in undisturbed amalgam fillings is bonded to the rest of the metals and doesn't leach out," Bader says.
"You need a mouth guard."
Weekend warriors need mouth guards (roughly $145) for contact sports. "We see too many fractured incisors and knocked-out teeth," Bader says. Replacing a tooth with an implant costs $1,988 on average, more than a typical plan's annual cap. Also, you've lost a tooth.
For some teeth grinders, an over-the-counter "boil and bite" night guard (about $20) may be enough to protect teeth, says Louisiana State University dentistry professor Gary Klasser. But it can exacerbate grinding or even shift your bite. Don't want to pay $500 or so for a custom guard? Take a DIY kit to your dentist and ask for fitting help, says Noshir Mehta of Tufts University's Craniofacial Pain Center.
"You need sealants."
For kids, sealants make sense. The plastic coating is applied to molars to prevent food from getting into grooves and causing decay. "If there's a family history of cavities, I would recommend that the molars on children get sealed at age 6 and 12," Bader says. Dental plans usually cover 100% for children but might not cover adults, the NADP says. And sealants usually aren't cost-effective for adults unless they're at risk of decay.
Read Next: Average Obamacare Tax Will Hit $969 in 2016