Dollar Scholar Asks: Why Are Banks Really Getting Rid of Overdraft Fees?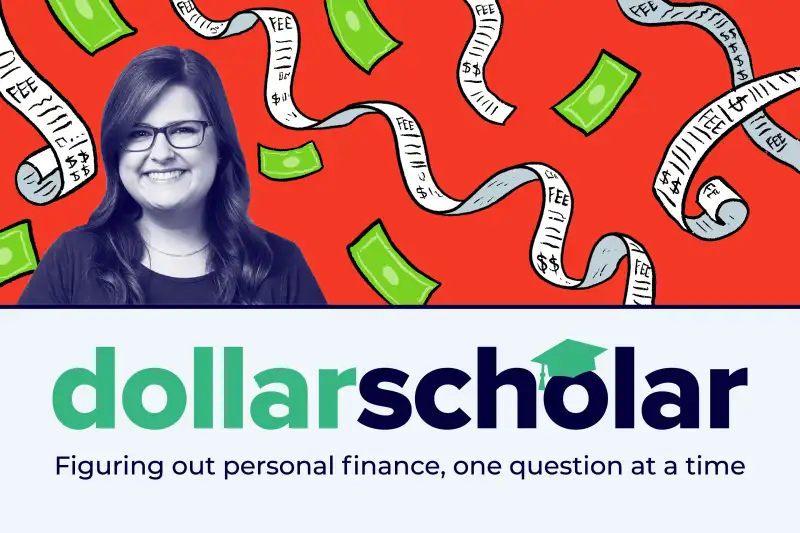 This is an excerpt from Dollar Scholar, the Money newsletter where news editor Julia Glum teaches you the modern money lessons you NEED to know. Don't miss the next issue! Sign up at money.com/subscribe and join our community of 160,000+ Scholars.
---
When I was a kid, I was an extremely picky eater. I'd order a cheeseburger at Steak 'n' Shake and bashfully ask the waiter to skip the toppings one by one: "No tomato or onion, please. Also, no pickles. Oh, sorry, can I get that without mustard, too?"
My palate, thankfully, expanded later on — one of the many changes of growing up. But even as an adult, I'm still surrounded by change. Lately, for example, I keep reading stories about banks changing their policies on overdraft fees... or eliminating them entirely.
It's been happening a lot: Ally announced it was getting rid of overdraft fees in June 2021, then Capital One in December 2021. Bank of America, Wells Fargo and Citi tweaked their rules last year.
I used to take ingredients off my burger because I didn't like the taste; I'm less clear on why financial institutions have suddenly decided to switch up their approach to overdraft fees. Like, I assume it's not out of the goodness of their hearts… right?
Why are banks really eliminating overdraft fees?
First, let's nail down the terminology. When I spend more money than I have in my checking account, I can encounter two similar, but different, types of fees. Overdraft fees kick in when the bank accepts a charge, pays it and my balance goes into the negative. Non-sufficient funds fees, or NSF fees, come up when the bank denies the charge, effectively deciding not to pay it.
They usually cost about $30. Still, it adds up... especially because banks can charge the fees several times in a single day.
NSF and overdraft fees are huge moneymakers for banks. In 2019, financial institutions got $15.5 billion in NSF and overdraft fees from their customers. Even at the height of the pandemic in 2020, when many banks suspended their NSF/overdraft policies to support folks through the economic downturn, they still raked in a mind-blowing $8.84 billion from the fees.
"Historically, they were pitched as a courtesy to consumers," says Rachel Gittleman, the financial services outreach manager for the Consumer Federation of America. "They are no longer that. They are a way for institutions to source revenue."
Clearly, there's a big financial reason banks wouldn't want to eliminate the fees. So what's behind the pivot? Mostly public pressure, according to Gittleman. The practice is drawing an increasing amount of attention — and people are outraged by what they're learning.
Case in point: The Daily Show with Trevor Noah did a segment on overdraft fees in August. Within a month, the YouTube video racked up 1.3 million views and 2,400 comments… none of which were kind to banks.
"You see major CEOs being criticized on TikTok" for profiting from overdraft fees, too, says Joel Schwartz, a former banking executive who founded DoubleCheck Solutions, a fintech company focused on improving the NSF/overdraft fee system. It's a bad look, and people aren't happy: "It's perceived as, 'Hey, listen, you're making so much money off this — but it's coming at the cost of the consumer,'" he adds.
And that's to say nothing of the mounting regulatory pressure.
The Consumer Financial Protection Bureau is back in full force after a quiet couple of years under President Donald Trump, and CFPB Director Rohit Chopra is out for blood. Chopra — who Money named one of its inaugural Changemakers — has started calling overdraft fees "junk fees." He began cracking down on them in December 2021…
…which, as you might recall from the beginning of this article, was coincidentally followed by announcements from several banks that they were changing their overdraft rules.
TL;DR: The fees have "been getting a lot of very fair scrutiny recently, and that, coupled with federal and state regulators taking a new look at overdraft fees," has kicked off a movement of sorts, Gittleman says.
The trend is very much based in fact. While research shows only 9% of accounts are frequent offenders, meaning they overdraft 10 or more times a year, that segment of the population generates nearly 80% of all overdraft revenue. Black, Latino and young consumers tend to get hit especially hard.
"These fees are disproportionately carried and borne by those that have the least to lose," Gittleman says, adding that the fees are commonly cited by unbanked Americans as reasons why they've left the system. "The cost to the consumer is way higher than what it costs a bank or financial institution to cover it."
One of the most unpopular aspects of overdraft fees is that they stack. They're often also affected by transaction reordering, wherein a bank moves around the order of my payments in order to maximize the amount of money I need to cough up.
Say I've got $100 in my account, and I need to pay my $15 water bill, my $60 gas bill and my $25 wifi bill. I do them in that order, and I feel fine because I know I'm going to get paid tomorrow — but oh no! I forgot about my $40 electric bill.
Rather than triggering the overdraft on just that last transaction (the one that took me over my $100 limit), and making it so I owe just $30 in fees, the bank can reshuffle my payments from largest to smallest. They'll debit my account for the $60 and $40 bills first, triggering overdraft fees on my $25 wifi bill and $15 water bill — leading me to pay $60 in overdraft fees.
Schwartz's DoubleCheck lets customers reorder transactions on their own, giving people more transparency and control over their banking options because "the last thing you want is payments being rejected," he says.
Also, if you don't want to risk overdraft fees at all, you can opt out through your bank. Just know that your card may be declined if you attempt to use it without sufficient funds in your account.
The bottom line
Banks are distancing themselves from overdraft and NSF fees largely because of public pressure and the threat of regulation… not just because they've randomly decided to do me a solid. Darn.
More from Money:
Does Declaring Bankruptcy Mean I'm Totally Screwed?
What's a 'Good' Savings Account Interest Rate, and Where Can I Get One?