Domino's Wants You to Earn Money By Eating Pizza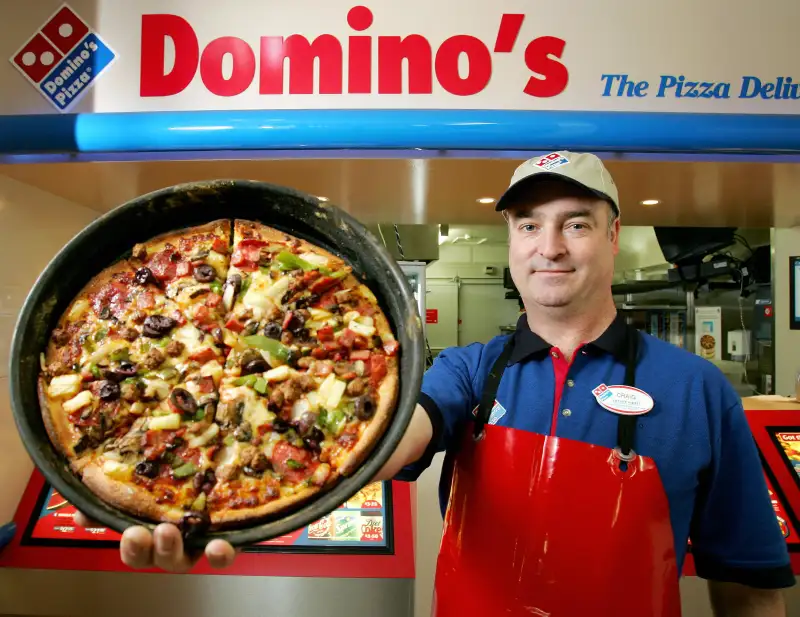 WILLIAM WEST—AFP/Getty Images
You could become a Domino's shareholder—and all you have to do is eat pizza.
On Monday, millions of customers who are signed up for the chain's Piece of the Pie Rewards will be eligible to win, the company said in a press release. Between now and November 2017, Domino's will randomly choose 25 customers and give each of them 10 shares of company stock. The winners will receive their awards in a portfolio box with a stock certificate and a gold-colored pizza slicer.
The company will also give away money to rewards members who follow the chain's Instagram or Twitter accounts. If they post a photo and a caption with #PieceofthePieContest by April 16, they could win a check for $10,000. Domino's said it will distribute checks to 50 winners, 10 of whom would also win a trip to company headquarters in Ann Arbor, Michigan.
Domino's launched its Piece of the Pie Rewards program in September 2015, which offers users free pizza after they place a certain number of online orders. Domino's has also enabled ordering through smart TVs and the Amazon Echo devices.
Domino's stock was trading at $167 a share as of Monday morning. Its share prices have increased by nearly 60% since Piece of the Pie launched, in part due to its smart use of technology, according to Ad Age.
You can sign up here to become a Piece of the Pie Rewards member.