Donald Trump Employees' 401(k) Plans Come With a Huge Catch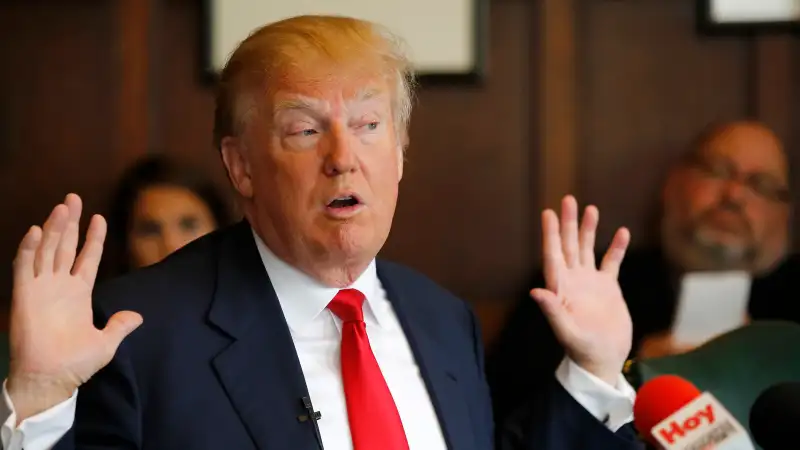 Chicago Tribune—TNS via Getty Images
It turns out that Donald Trump—the real estate mogul and Republican presidential hopeful who has promised to be "the greatest jobs president that God ever created"—is a bit of a Scrooge when it comes to his employees' retirement plans.
Workers who are eligible for Trump's company 401(k) cannot actually open an account until they have been employed by the tycoon for a year, Bloomberg reports. And the employer match—a generous-enough 4.5% for employees who invest at least 6% of their earnings—doesn't kick in for six years. (That's the longest amount of time allowed by United States law).
While these policies may simply signal how much Trump values loyalty, one other important 401(k) feature is lacking in the plan: automatic enrollment. Studies have shown that by automatically signing employees up for savings, employers can greatly boost how much workers end up having for retirement.
"If the plan really wanted to facilitate employee savings, it would institute automatic enrollment, reduce or eliminate the eligibility requirement, and vest employees in the employer match more quickly," Harvard Kennedy School professor Brigitte Madrian told Bloomberg.
Read next: 8 Epic Business Failures with Donald Trump's Name on Them