Foursquare: Donald Trump's Campaign Has Wreaked Havoc on His Business Brand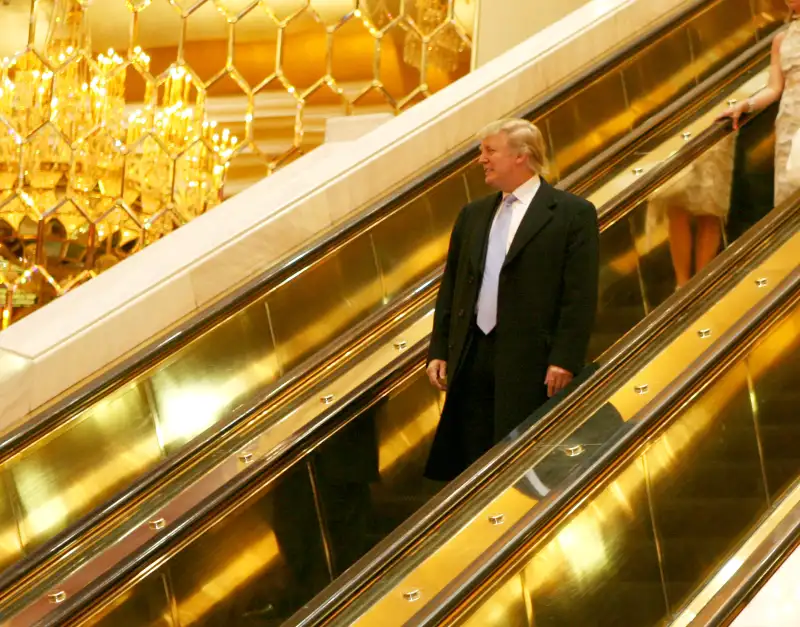 There have been signs that Trump's campaign—which has featured one alienating gaffe after another—have hurt his business brand. Trump Taj Mahal in Atlantic City (now owned by Carl Icahn) just announced it's closing, and earlier this year, the travel search engine Hipmunk reported that bookings at Trump-branded hotels were down 59% year over year in the first quarter among Hipmunk users.
Now a new report from Foursquare using foot traffic data for all Trump-branded businesses shows even further how things do not look good for the Republican nominee. The app, which has more than 50 million users and gives people recommendations for food, hotels, and more, based on places they travel, has a solid track record of prognostication, having successfully predicted iPhone 6s sales, the success of McDonald's all-day breakfast, and Chipotle struggles using similar foot traffic data.
Since he announced his campaign last year, foot traffic to Trump-branded businesses has plummeted significantly. For example, this July saw 17% less than last July. Graphics published by Foursquare show that both this year and last year had a slow winter, but this year did not have the typical recovery that hotels make after the slow season. This year, Trump foot traffic remained fairly low.
The hotels worst off were the Trump SoHo, Trump International Hotel & Tower Chicago, and the failing Trump Taj Mahal, which is "losing multimillions a month," according to its CEO Tony Rodio.
Foursquare's detailed data is even more interesting, though not surprising. Trump properties suffered way more in Blue States. And although men and women had equal foot traffic to Trump businesses in the past, the rate of women going plunged significantly in March. The day that month ended, a Gallup poll indicated that seven out of 10 women held unfavorable views of the Republican nominee.
Blue States are to be expected, but what about purple states—the swing states that can decide elections? In those Trump fared worse than in Blue States, in terms of year-over-year attrition of guests. From March to June, foot traffic was down 18.8% from the year before. Sad!
Of course, this doesn't predict that he will lose the election. It means that he's likely alienated some people who might go to his hotels, and as a result his business is going through a rocky patch. And with under 100 days until the general election, aggressive politicking is only getting started.