Hotel Bookings at Donald Trump's Hotels Are Way Down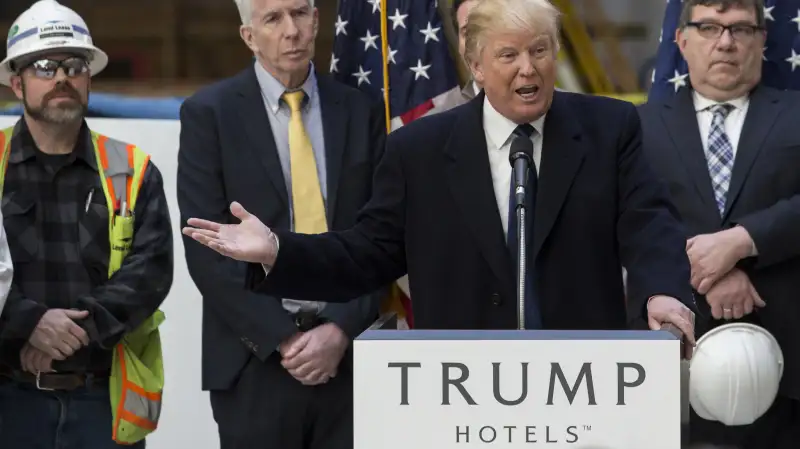 Bloomberg—Bloomberg via Getty Images
There's no doubt that Donald Trump has received a ton of free PR through his never-ending media parade—of which this article is included. Some estimates have even tried to guess at the publicity's value, pegged it at around $2 billion.
Of course, not all news is good news, even if you're Donald Trump.
How--and whether--the real estate mogul's politics affect his businesses has remained in question. Until now. Price analytics firm Priceonomics has come up with one answer by examining bookings at Trump hotels.
Looking solely at reservations placed through Hipmunk, a travel search engine Priceonomics owns, researchers saw bookings in this year's first quarter decrease a whopping 59% compared with the same period last year.
Against the competition, this is pretty poor performance. Overall, bookings via Hipmunk have gone up, and previously Trump properties were part of the rise, yielding 1.7% of the total bookings on the service.
The hotel suffering the most is on Trump's home turf in New York: Trump SoHo is down 74% in bookings, Vegas 71%, Toronto 47%, Chicago 31%, and Atlantic City 17%. Only Hawaii is up, by 4%—an impressive feat to be sure.
Priceonomics notes that its search engine tends to attract young users—a demographic that skews against Trump in polls. So while the trends may be true, the numbers are likely somewhat exaggerated in comparison to the general population.