Trump Wants to Cut $2 Billion from the EPA's Budget. Here's What That Money Does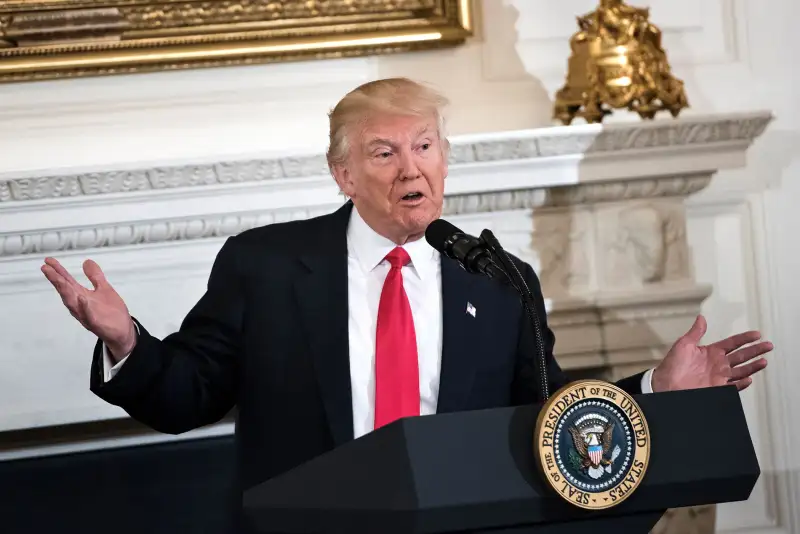 Brendan Smialowski—AFP/Getty Images
Multiple reports suggest President Trump will soon propose cutting the Environmental Protection Agency's budget by about 25%—from $8.1 billion down to $6.1 billion.
With the U.S. population at about 324 million, Trump's proposed cuts would bring the EPA's yearly costs down from $25 per American to $18.81 per American.
So what does the EPA actually spend its money on? These two charts show the breakdown.
During his run for the presidency, Trump said the agency's regulations and mandates were holding back growth in drilling and coal mining industries. He also said any cuts would not compromise air and water quality.
As you can see, the EPA spends two thirds of its budget on keeping air and water clean. For instance, the agency provided "tools and training to operators of small water utilities to improve resilience in drinking water wastewater and stormwater systems," according to the agency's 2016 budget. In fact, the demand for this training "far exceeded expectations so that the original two-year target of training 1,000 operators was increased to 5,000."
And who carries out these projects? It's mostly state, local, and private entities, who receive funding from the EPA in the form of grants and contracts.For example, last year the agency gave $674,201 to the city of Charlestown, West Virginia, to fund fund protection measures for local groundwater and coastal salt ponds.
About 22% of the EPA's budget goes to paying its own employees.
In addition to budget cuts, Trump also plans to initiate legal action to reverse regulations signed into law under President Obama, although the New York Times reports these have not yet actually gone into effect.