New Jersey Man Faces $2,000 Fine for Flying Donald Trump Flag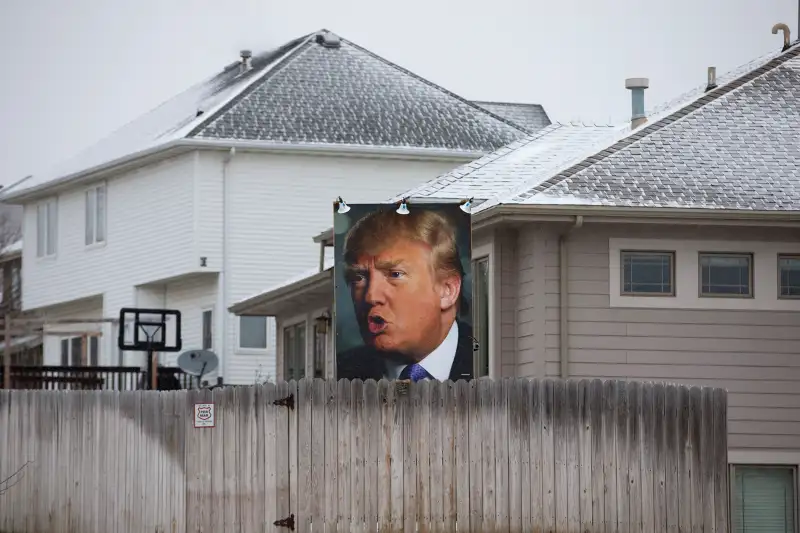 How hefty a penalty would you be willing to pay to show your support for your favorite presidential candidate? For one New Jersey man, the answer could a $2,000 fine or even jail time.
Donald Trump's most ardent fan may be Joseph Hornick, who lives in West Long Branch, a town on the Jersey Shore. Hornick refuses to remove a pair of Trump flags from his lawn, which violate a borough ordinance prohibiting the public display of political lawn signs more than 30 days before an election, N.J. Advance Media reported.
In the weeks that Hornick has displayed the flags, he claims he's called the police five times to report vandals either stealing or damaging his Trump flags. When officers arrived at his home on March 25, Hornick assumed they planned to take a report on the latest theft incident. Instead they slapped him with a ticket.
Hornick argues that the ordinance shouldn't apply to him because he's not displaying a lawn sign. Instead, he compares his flag to those supporting sports teams.
"I'm not a football fan. I'm not a sports fan. One thing I have become is a Donald Trump fan," he said.
Hornick has a municipal court hearing scheduled for April 20, and NBC reports that his punishment could be a fine of up to $2,000 and/or 90 days in jail. Regardless of the outcome of the proceedings, however, Hornick claims his public display of affection for Trump will never be quenched—even if he has to hire a Marine to guard the flags.
"I don't care if I have to buy 1,000 Trump flags. I will keep putting them up," he told N.J. Advance Media. "I have back-up flags. If I have to buy a warehouse of Donald Trump flags, I will. Because I will not give up the battle."

Hornick is not the only politically-minded American who has drawn attention for adorning his lawn with Trump paraphernalia. George Davey of West Des Moines, Iowa, placed a billboard sign with a picture of Trump on a fence in his yard, the Des Moines Register reported in December. Unlike Hornick, however, Davey refused to say whether he's a Trump aficionado: He simply put the sign up to make people stop and think. Those who support or oppose Trump, respectively, tend to see their own views reflected in their reaction to the sign, he said.
"I've always been interested in politics, especially the people who shake it up a bit," he said.