The World's Richest Man Has a Bone to Pick with President Trump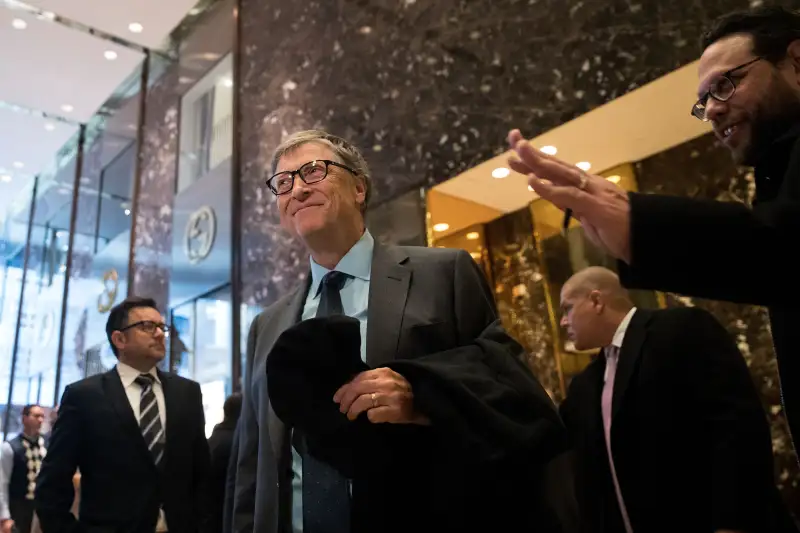 Drew Angerer—Getty Images
Microsoft co-founder Bill Gates will meet with President Donald Trump today at the White House.
Forbes lists Gates as the world's richest man, with a net worth of nearly $87 billion. (Trump's net worth is $3.7 billion, according to Forbes.)
Ahead of the meeting on Friday, Gates published an op-ed in TIME expressing concern over cuts to foreign aid programs. "I understand why some Americans watch their tax dollars going overseas and wonder why we're not spending them at home," Gates wrote. "Here's my answer: These projects keep Americans safe. And by promoting health, security and economic opportunity, they stabilize vulnerable parts of the world."
Gates said he had his first-ever conversation with Trump after the November 2016 election, and he came away optimistic.
"In the same way President Kennedy talked about the space mission and got the country behind that," Gates said on CNBC after the phone call with Trump, "I think whether it's education or stopping epidemics ... [or] in this energy space, there can be a very upbeat message that [Trump's] administration [is] going to organize things, get rid of regulatory barriers, and have American leadership through innovation."
Gates met multiple times with President Obama during his administration, including receiving the Presidential Medal of Freedom.