Donald Trump's Comments on Undocumented Mexican Immigrants Are Helping Them in at Least One Way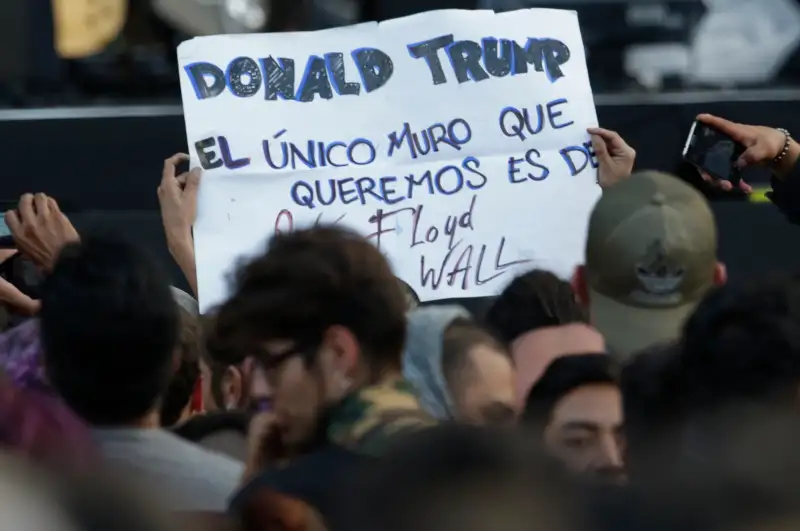 Miguel Tovar/STF—LatinContent/Getty Images
Donald Trump has vowed that, as president, he would deport illegal immigrants and build a wall between Mexico and the U.S. to keep others from reentering. But while his comments have increased tensions with our neighbors to the south, ironically the GOP presidential candidate has actually been helping undocumented Mexican workers in the U.S.
That's because Trump's proposals have pushed the value of the Mexican peso down relative to the dollar, Bloomberg reports, meaning the money that workers in the U.S. make and send home to family in Mexico is worth more than it was even a year ago, just after Trump announced he'd run for president.
While the market has remained relatively calm in the face of Trump's campaign claims (no, stocks won't crash if Trump is elected) the dollar has gone from being worth 16.35 times the Mexican peso to nearly 20 times the Mexican currency. That increase of more than 20% means money sent back to families in Mexico goes much further than it would have otherwise.
Read: Mexican Peso Surges After First Presidential Debate
What's more, the money flowing back into Mexico from the U.S. is a boon not only to Mexican families, but to the Mexican economy, as consumption (a major factor in determining a country's gross domestic product) has grown over the same time period.