Is Roger Ailes The Best Choice To Help Donald Trump's Image Among Women?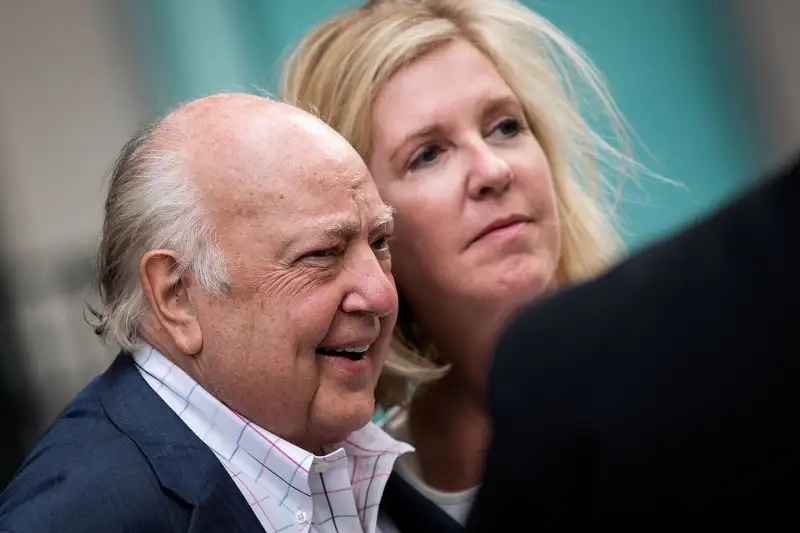 Drew Angerer—Getty Images
If Donald Trump is looking to boost his popularity among women, he might not have picked the best campaign advisor.
The Republican nominee is receiving help from former Fox News chairman Roger Ailes — who left his position last month after facing allegations of sexual harassment from female employees — as a campaign advisor, according to the New York Times.
Ailes will assist Trump's team as it prepares for its first debate with Democratic nominee Hillary Clinton, which will take place on Sept. 26 at Hofstra University on Long Island. Trump staffers told the Times that Ailes' role on the campaign could even continue after the debate.
The Trump-Ailes pairing could represent a form of redemption for both men. Trump is trying to improve his public image after a number of public faux pas, like his feud with the family of a decorated Muslim soldier, who was killed in action, and his suggestion last week that "Second Amendment people" could act against his opponent Clinton. Meanwhile, Ailes is trying to restore his own reputation in the wake of being pushed out of Fox News, after former Fox News anchor Gretchen Carlson filed a lawsuit alleging she had been fired for refusing his advances, and other women accused him of improper behavior.
Read More: The Real Reason More Women Didn't Speak Out Against Roger Ailes
If Trump is trying to improve his public image, the Republican nominee — who has called out Clinton for failing to "satisfy" her husband and blamed an unfavorable line of questioning from Fox News anchor Megyn Kelly on her period — has certainly picked a strange bedfellow in Ailes. It remains to be seen whether Ailes can undo much of the damage that Trump's misogynistic comments have already wrought: Clinton leads Trump by 23 percentage points among women, according to an ABC News/Washington Post poll released last week.
This isn't Ailes' first turn as a political strategist. He served as top adviser to Richard Nixon's presidential campaign in 1968, helping Nixon craft a more approachable image. He also worked with Ronald Reagan and George H.W. Bush as a debate coach.
Still, some of Trump's most cringe-worthy moments during the primary campaign involved women, like Kelly (who also accused Ailes of sexual harassment) and Carly Fiorina, the only woman seeking the Republican nomination. It's clear Trump requires some coaching on how to deal with women during a debate. However, it remains to be seen whether Ailes, despite his impressive political resume, is the man for the job.