Donald Trump Toilet Paper Sales Outstrip Those of Hillary Clinton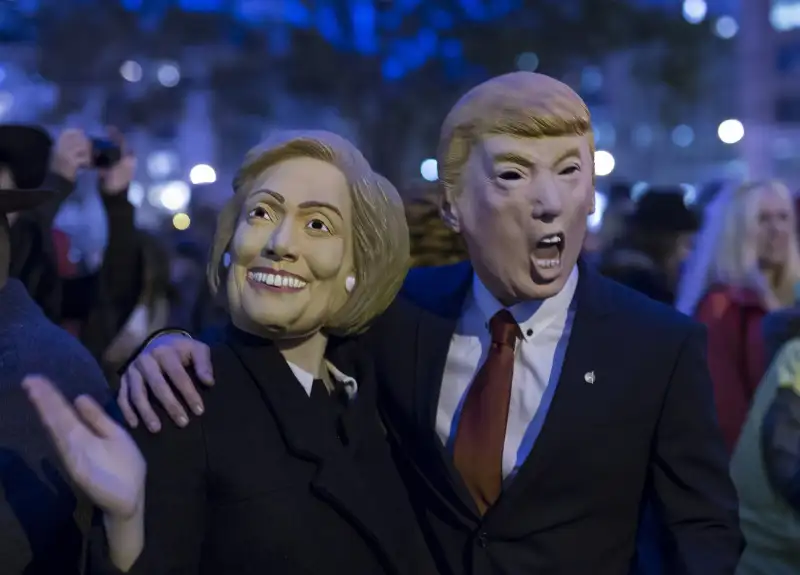 Anadolu Agency—Getty Images
Presidential hopefuls Donald Trump and Hillary Clinton are locked in a dead heat in many political polls, pitting the presumptive nominees against one another. But there's one contest in which Trump is far outpacing his rival: toilet paper sales.
A Chinese factory that's mass-producing toilet paper featuring each of the candidates' faces has taken 50 orders so far for Trump toilet paper, Quartz reported. Clinton toilet paper, however, garnered just eight orders—more than 6 times fewer than the requests for Trump toilet tissue.
The factory, Qingdao Wellpaper, is not the only Chinese company trying to cash in on the presidential election. A search for "Donald Trump toilet paper" on online marketplace Alibaba.com finds more than 75 products, while a search for Clinton-themed toilet tissue reveals just 16 results. Shoppers can choose from multiple expressions of Trump: smiling, pouting or angrily pointing his finger.
The rolls sell wholesale for about 50 cents each and seem to be primarily purchased by shoppers in the U.S. Similar toilet paper rolls retail on eBay for upwards of $10, though some vendors on the online auction site claim their products are made in the U.S.
One prominent Trump toilet paper purchaser is Sydney Leroux, a forward on the U.S. women's national soccer team. Leroux posted a picture of the household product on <a href="
">Instagram, noting her husband ordered the rolls because the couple found them "hilarious".
View this post on Instagram
A post shared by Sydney Leroux (@sydneyleroux)