The 'Trump Premium' on Condo Prices Has Disappeared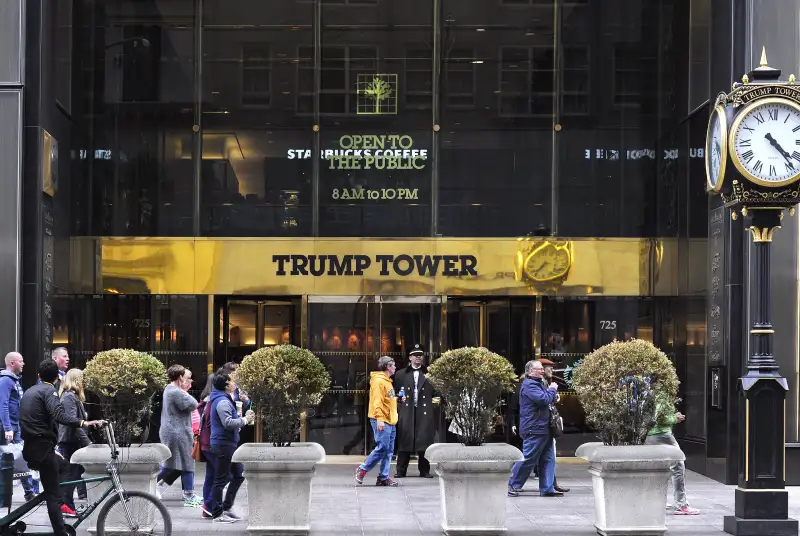 Robert Alexander—Getty Images
If you've always dreamed of living in a luxury condominium stamped with the Trump brand, now might be the time for you to make your move.
As the billionaire businessman has come closer to clinching the Republican presidential nomination, Trump condo prices have fallen, according to an analysis from Redfin, a national real-estate brokerage. The company compared the value of condos in Trump buildings, which are usually positioned near the top of the luxury market, with those in similar buildings no more than half a mile away in nine different markets, Yahoo Finance reported. The markets include communities near New York City, as well as in South Florida, Chicago, Las Vegas, and Honolulu.
In 2015, the "Trump premium" made sale prices in his buildings about 6.8% more expensive than those in similar buildings. However, in 2016, as Trump's often controversial campaign gained steam, prices hovered just 1.7% above market, a statistically insignificant difference, according to Redfin. Similarly, in 2015, the price per square foot in a Trump unit was 9% greater than in comparable luxury units. In 2016, the Trump premium was down to 4.6% per square foot, a difference Redfin also dismissed as being unattributable to the Trump brand.
"We found that Trump units would fetch more than the competition in 2015," Redfin analyst Taylor Marr explained to Yahoo Finance. "We can no longer attribute any pricing differential to Trump's name being associated with the properties we studied."
Read More: How Not to Get Accused of Plagiarism Like Melania Trump
Redfin provided a couple of examples to illustrate the point. In March 2015, a two-bedroom condo on the 53rd floor of the Trump Tower in Chicago sold for $1,046 per square foot. Two months later, a similar unit eight blocks away went for $822 per square foot. That amounts to a Trump premium of $224 per square foot.
Fast forward to June 2016, when a two-bedroom Trump Tower condo on the 33rd floor closed for $795 per square foot. The following day, a similarly sized two-bedroom condo on the 39th floor of another luxury building closed for $781 per square. The new Trump premium: just $14 per square foot.
Read More: 8 Epic Business Failures with Donald Trump's Name on Them
Of course, none of the data proves that Trump's political activities have caused the value of his condos to sink. The luxury market as a whole is more saturated, giving buyers more choices. Additionally, the volatile stock market and economic turmoil abroad could be slowing demand from international buyers.
That said, even if you're not looking to buy, there are still discounts to be had if you want stay in a Trump property. Yahoo Finance also found that staying at a Trump hotel is now cheaper than booking similarly rated overnight lodging. For instance, the average advertised nightly rate at a Trump hotel for a three-day weekend in August in New York was $44 lower than at comparable hotels. For a three-day weekday stay in mid-September, staying at a Trump property would give you a $68 discount.