Here's How Much Money President Trump's Top Staffers Make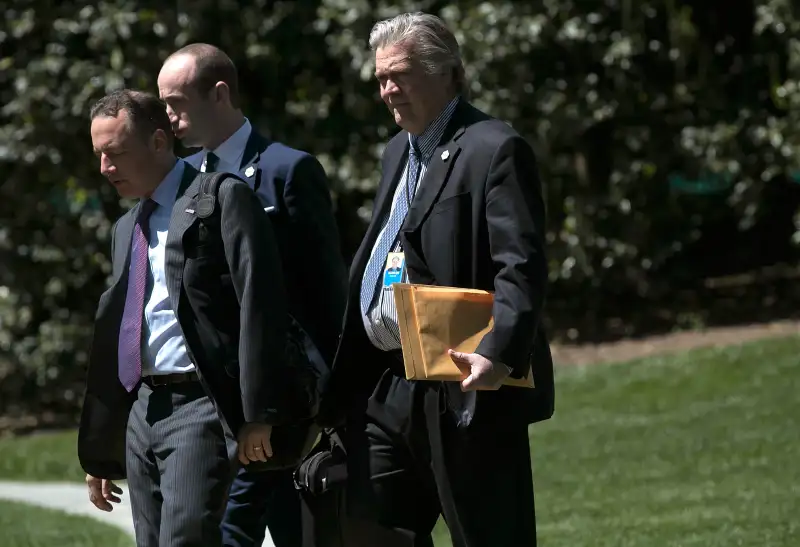 Win McNamee--Getty Images
The White House on Friday released its staff salaries, revealing that roughly two dozen aides to President Donald Trump earn about $180,000 annually.
Trump's top staff, which includes chief of staff Reince Priebus, press secretary Sean Spicer, chief strategist and senior counselor Steve Bannon, senior counselor Kellyanne Conway, director of strategic communications Hope Hicks and director of social media Dan Scavino, all make an annual salary of $179,700.
The list reported the salaries of about 400 people who work for the White House. Also ranking in the top tier of $179,700 were senior policy adviser Stephen Miller and communications director for the office of public liaison Omarosa Manigault.
Deputy White House press secretary Sarah Huckabee Sanders earns $165,000.
Trump's daughter Ivanka Trump, listed as adviser to the president, and her husband Jared Kushner, listed as senior adviser, earn no salary, according to the list. Real estate developer Reed Cordish, who assists Trump on intergovernmental and technology initiatives, also does not take home a salary.