Actually, You Can Be Fired for Not Showing Up to Work After a Hurricane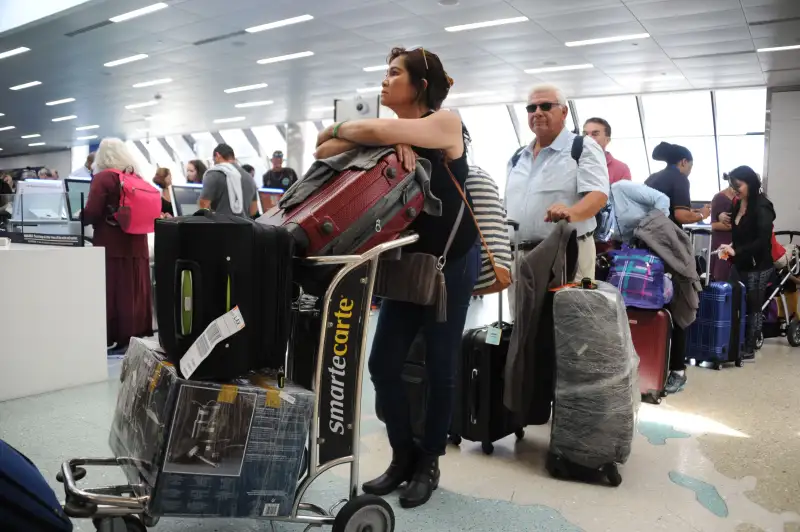 Michele Eve Sandberg—AFP/Getty Images
As Hurricane Irma continues toward the mainland U.S., several states in the storm's path have issued states of emergency and declared some mandatory evacuation zones. Although orders from state officials to evacuate are intended to keep communities safe, several workers in the storm's path have expressed concern online that leaving the area could get them fired.
Questions flooded Reddit's legal advice forum this week, as people in Florida asked whether they could lose their jobs if they left. Irma is expected to hit Florida early Sunday, and at least four counties have ordered mandatory evacuations, including Miami-Dade, Collier, Monroe and Broward counties. The hurricane may also affect parts of Georgia, South Carolina and North Carolina, prompting officials to declare states of emergencies and warn citizens of potential evacuations.
According to law experts, a person working a non-union private sector job can be fired for evacuating during a hurricane and not showing up for work. Angela Cornell, a labor law professor at Cornell University, told Money that employers have "enormous flexibility" to fire employees, "even if it would be a reason that you or I would think is terribly, terribly unjust."
For those in unionized or public sector jobs, protections are in place to prevent people from losing their jobs without cause. First responders caught in the middle of a hurricane would have different obligations than other types of employees.
Although employers can, under the law, fire workers for a broad variety of reasons, employees can seek protection under various rulings and statutes depending on their jurisdiction. In Florida, for instance, workers might be protected under the whistleblower law, a statute that says it's illegal to fire an employee for refusing to break the law.
Stephanie Bornstein, a law professor at the University of Florida, told Money that an employee can potentially argue that a mandatory evacuation would fit under the whistleblower law. It's happened before in Florida, although without much success. Bornstein cited a case decided in 2000 in which a Florida appellate court held that a nursing home employee who failed to show up to work for three days during severe fires could not use a mandatory evacuation order to support her whistleblower claim.
According to law experts, the likelihood of being fired for evacuating is low, often because it looks bad for employers to disregard safety during severe weather situations.
"Employers and employees should be communicating," Bornstein said. "We're all human and this is a crisis. Hopefully, safety would be paramount."