Buying an iPhone Right Now Is Just Plain Dumb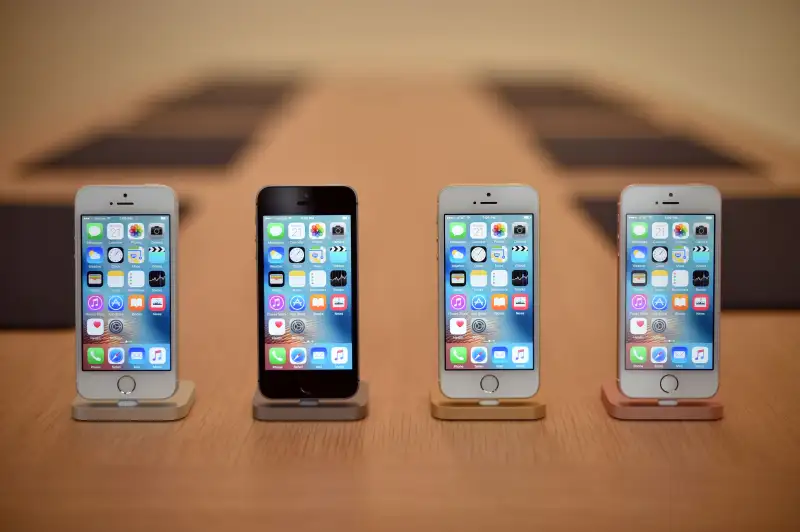 JOSH EDELSON—AFP/Getty Images
If you're thinking of buying an iPhone 6S or 6S Plus this summer, don't do it. Unless your current device just took a dunk in a pool or lake, the experts advise holding off until September, when the new iPhone 7 is expected to be released.
The arguments against a summertime iPhone purchase make a lot of sense. Waiting it out for just a few months means you'll wind up getting a better phone for your money. Although there's no guarantee what the new version of the iPhone will contain, it's certain to include improvements to existing features and might include some new ones, as well. (It's also rumored to be arriving without one major feature — the 3.5mm headphone jack.)
But even if you don't want all the newest bells and whistles (or if you can't live without a headphone jack), it's still a good idea to hold off, because when Apple brings out a new iPhone, that's one of the rare times it lowers prices. You might be able to get a currently-available phone for $100 less, if previous pricing activity around new releases is any indication.
Wireless carriers' pricing-plan shift away from phone subsidies is another reason to avoid buying an iPhone this summer, the Wall Street Journal pointed out. With no automatic two-year upgrades, people are keeping their phones longer, their decision to upgrade dictated by when their old one stops working as well or when a new phone with a hot new feature hits the market, rather than by wireless carriers' incentives.
One other point: If you're going to sell an old iPhone, get a move on that now. Prices on third-party sites like Gazelle tend to fall when a new release is rolled out.