Dorm Room Dinner Hacks: An Easy, Healthy Upgrade to Microwave Mac & Cheese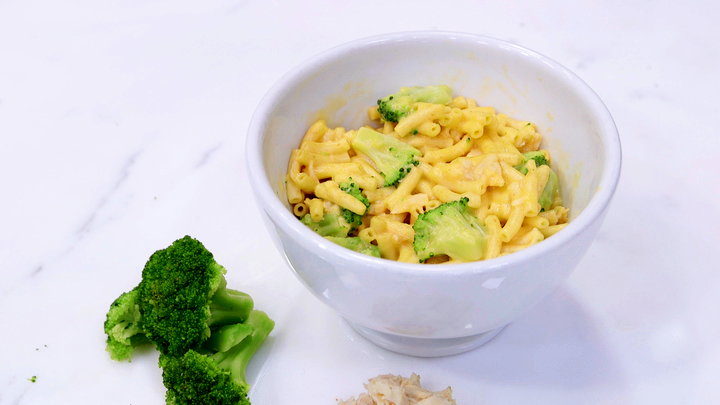 Macaroni and cheese is the king of dorm room comfort food. It's practically a staple for college students: carbs and cheese. How can it possibly get any better?
How about healthier?
If mac and cheese is your go-to meal, here's how you can add a veggie and some protein to your comfort dinner. (For more great college cooking ideas, check out "5 Delicious Dinners You Can Make Entirely in Your Dorm Room.")
First: buy any packaged mac and cheese (Easy Mac or Annie's microwave single servings will do). Follow the directions and make the mac and cheese.
Now: Add frozen broccoli florets and packaged tuna to your heart's desire.
And finally? Enjoy!