The Dow Could Fall 1,000 Points After Trump's Upset
Money is not a client of any investment adviser featured on this page. The information provided on this page is for educational purposes only and is not intended as investment advice. Money does not offer advisory services.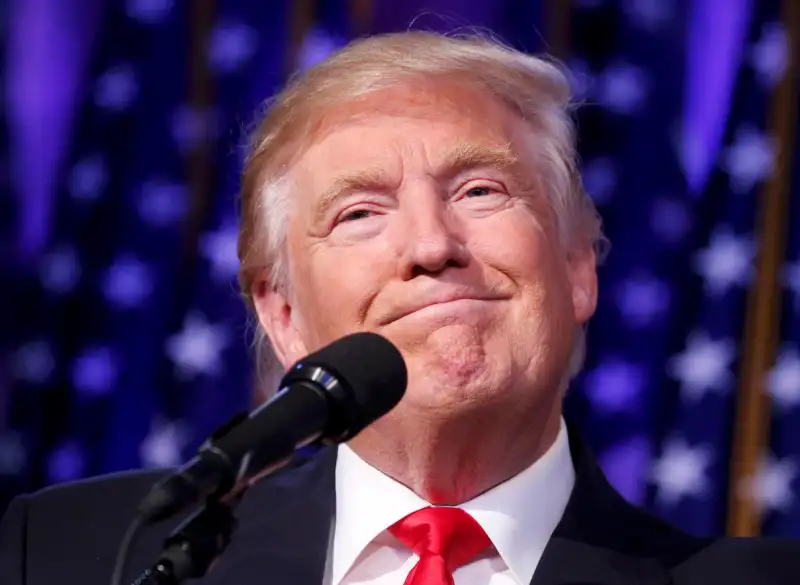 After Donald Trump's stunning upset last night, the stock market is poised for a big loss today. How yuge?
"I wouldn't be surprised to see 1,000 points on the Dow," University of Pennsylvania finance professor Jeremy Siegel told CNBC.
Trading in S&P 500 futures contracts actually had to be halted overnight after plunging more than 5% when it became clear that the real estate billionaire and reality TV star would become the 45th president of the United States.
"Buckle up for a bumpy ride in the global markets," said Nigel Green, CEO of the deVere Group, a financial consulting firm. "Whether President Trump will, in fact, do what he has said he will do throughout his campaign, or whether it was just soaring rhetoric to whip up his support base, for now, Trump winning is sending shock waves across the world."
But before you decide to follow the crowd and sell your holdings as things get rocky, understand what's actually happening here and remember that investment success is often based on going against — not following — the crowds:
1) The selloff is not necessarily a referendum on a Trump administration.
It's no secret that Wall Street favored Clinton. She represented stability and the status quo, which is exactly the type of certainty that investors love.
But the stock market's reaction may be more a reflection of the surprise of a Trump win, not the win itself.
Remember: "An actual Trump victory is not fully priced in" to the market, said Luciano Siracusano, chief investment strategist for the asset management manager WisdomTree.
That means Trump's win represented "a double whammy," Green says. Not only did most investors fail to price in their reaction to a potential Trump victory, "they priced in a Clinton victory and were wrong."
So have a little patience as the market reacts to the surprise, unwinds its Clinton expectation, and then readjusts.
2) Remember the lessons of Brexit
Trump's win is being called another Brexit — referring to the surprise decision of British voters to leave the European Union. "The Brexit result was a real shock and created instability in the U.K.," said Green. "But this is a far bigger deal as this creates instability on a much wider, international scale."
Nevertheless, there's a big lesson to be learned from the selloff in the global stock markets after the June Brexit vote. In the first two trading days following Brexit, European equities lost more than 10% as investors reacted to the surprise. But after the initial shock wore off, European equities bounced back and are up nearly 6% ever since.
"I think it's a buying opportunity," Siegel told CNBC.
3) Focus on the fundamentals.
"First, the U.S. economy that President Trump will inherit is in pretty good shape," said David Kelly, chief global strategist at J.P. Morgan Funds. "Real economic growth has picked up in recent months while the unemployment rate, at 4.9%, is close to any economist's definition of full employment. Moreover, the global economy is also showing signs of life.
What's more, he said, "the uncertainty and volatility following the U.S. election will, for now, reduce the probability of a Federal Reserve rate hike in December, although the Fed will want to leave its options open until it can assess the market and economic fallout from the election result."