Dunkin' Donuts and Baskin Robbins Are Dumping Artificial Colors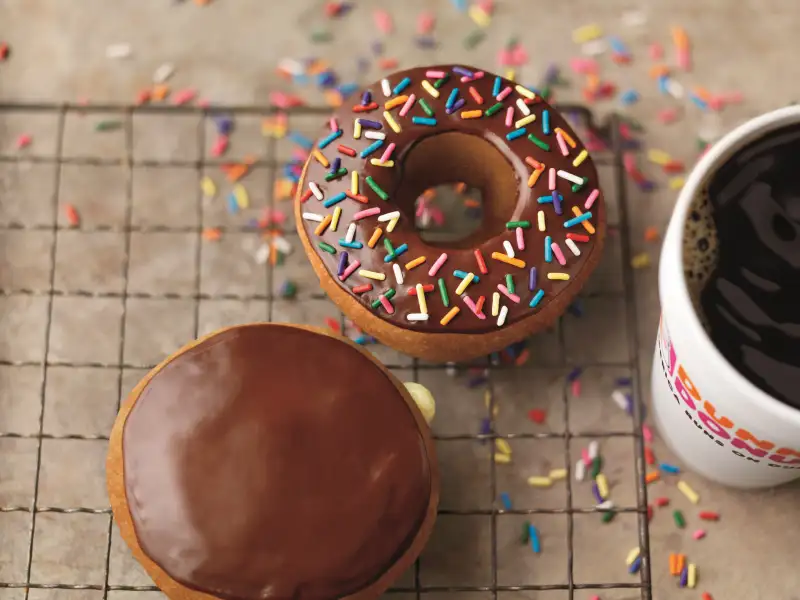 Courtesy of Dunkin' Brands
The parent company of Dunkin' Donuts and Baskin Robbins are jumping on the "natural" foods train.
Dunkin' Brands announced Thursday plans to remove synthetic coloring from Dunkin' Donuts and Baskin Robbins products sold in the U.S. by the end of 2018. Instead, the company will seeks to find naturally sourced colorings.
"This is a significant undertaking on the part of our product development teams and suppliers," said Dunkin' Brands Chairman and CEO Nigel Travis.
The change will affect all items on the Baskin Robbins' and Dunkin' Donuts menus. That includes donut icing, fillings, toppings, as well as frozen drinks such as Fruit Smoothies and the COOLATTA. it will also affect syrups, sauces, and sprinkles.