How the Bird Flu Outbreak Is Affecting Your Grocery Bill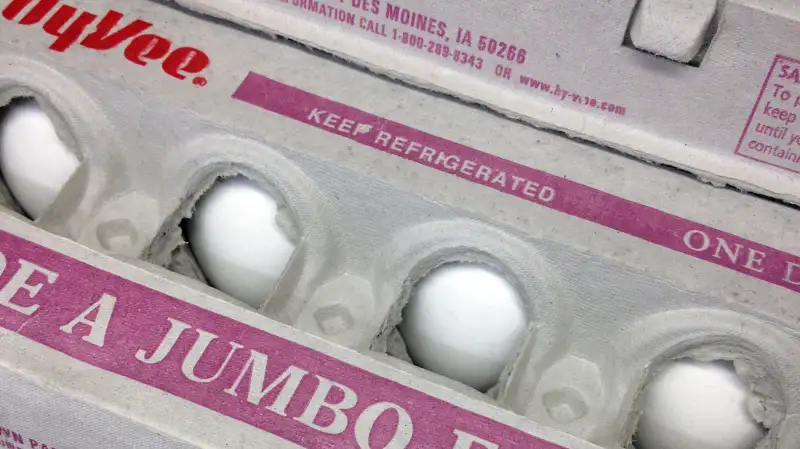 On Tuesday, agriculture officials confirmed that the bird flu outbreak that has spread throughout the Midwest for months had reached Nebraska, making it the 16th state affected. "There is no food safety risk for consumers," the Iowa Poultry Association has stated. "Chickens, turkeys and other poultry infected with bird flu will be destroyed and will not enter the food supply."
Still, Iowa Governor Terry E. Branstad declared a state of emergency on May 1 due to the avian influenza outbreak. The virus may pose no risk to humans, but it is already having an impact on prices at the grocery store. In some cases, shortages have made it difficult for shoppers to buy eggs.
For now at least, the biggest impact of the virus is on egg prices, because so many egg-producing hens have died or had to be killed. In Iowa, the country's leading egg producer, more than 26 million hens have been lost since the virus appeared several months ago.
"A consensus of economists who work in the area is that for every million birds we lose, we'll see about a 1.6 percent price increase," Dr. Dermot Hayes, an agricultural economist at Iowa State University, explained to an Iowa TV station last week. "We're looking at between a 20-30 percent increase in retail prices."
MORE: Everything You Want to Know About the Bird Flu Outbreak
According to the Associated Press, the price of a carton of eggs at supermarkets has increased 17% over the last month, hitting an average of $1.39. Bulk prices paid for eggs by cake mix and mayonnaise manufacturers, meanwhile, have spiked 63% over the past two-and-a-half weeks. Turkey prices are up as well, with breast meat at delis rising 10% since mid-April. So far, chicken prices appear to be unaffected.
Still, egg prices remain far below their record highs in the Midwest. Last fall, according to the AP—egg prices soared in the Midwest, breaking records day after day and eventually hitting a high of $2.18 per dozen.
Meanwhile, a disruption in the egg supply has resulted in egg shortages in the Minneapolis area that have been described as "temporary." Walmart and Target stores in the Twin Cities say that they have experienced no issues with getting eggs, but local supermarket chains such as Cub Foods and Kowalski's have reported shortages.
Since the flu is thought to be spread by migratory birds, many are concerned about what will happen in the fall, when birds fly south for the winter.